Through our common bond, Aramco ExPats from around the world persevered in 2020. Meaningful stories, heartwarming photographs, and shared memories helped us stay connected which was needed more than ever. Here at AXP, we draw comfort from this and hope that you do as well. These are some of the highlights...
Our Favorite Photos
Our community of ExPats contributed 826 photos last year! Visit our photo galleries and view thousands of photos from over the years. Share your personal favorites by sending photos to info@aramcoexpats.com. Some of our readers' favorites from last year...
Dhahran Camp in 2002
Dhahran Dining Hall
Surfhouse in Ras Tanura 1999
Main road to Dubai gradually being reclaimed by the desert thanks to inactivity during the coronavirus crisis.
Ras Tanura from the Air - 1979
Aramco F-27
Our Most Celebrated Achievement
We've welcomed three regular contributors whose varied vantage points provide a refreshing look at the ExPat experience in Saudi Arabia. The following author biographies will tell you more about each of them.
Meet Anushka Bose
Anushka is a Graduate Student at Korbel School of International Studies at the University of Denver. She spent her youth growing up in Dhahran, where she attended Dhahran Elementary, Dhahran Middle School, and Dhahran Academy. She loves learning about new cultures and is fascinated by the diversity that brings us all together, especially the expatriate community, where the only thing that is common is that we are all different, in culture, religion, and the perspectives we hold. One day she hopes to publish a book on the third culture kid experience. Dhahran holds a big place in her heart.
Anushka's stories will warm your heart and make you long for your home-away-from-home like never before. You'll find links to several of her stories below under Our Most Read Articles.
Meet Brid Beeler
Brid first went to live in Saudi Arabia in 1989 and stayed for a decade. Her career then led her to live and work in Yemen and Oman and work for some of the world's top travel companies. She currently heads Brid Beeler Travel (www.bridbeelertravel.com) and travels in and out of the Kingdom regularly on tour or collaborating on programs. She has traversed every corner of Arabia and is never happier than delving into the culture and treasures of the peninsula.
Brid began taking American travelers to Saudi Arabia in 1998 and, in addition to operating tours, she has trained guides, worked on award-winning documentaries, and written extensively on the region. In 2015, she was the Tour Director for the Smithsonian tour to Saudi Arabia, Oman and Qatar, which followed their internationally acclaimed Roads of Arabia exhibit.
She has presented papers on eco-tourism in the Middle East region and was one of only a handful of women invited by the National Commission for Wildlife Conservation & Development and the Supreme Commission for Tourism to speak at the first International Conference on Eco-Tourism in Saudi Arabia in 2002. She has written for Foreign Affairs and the Arab British Chamber of Commerce. In addition, she has published travel articles in Middle Eastern newspapers and spoken on Middle Eastern travel at embassy functions in Washington DC. A strong proponent of Middle Eastern art, culture and traditions, she has spoken on the ethnic silver jewelry of the Arabian Peninsula at the Chester Beatty Library in Dublin Castle.
Back home in Ireland, Brid enjoys walks on the beach with her latest saluki, Rishan.
In her 5-part series, Camping with Camels, Brid tells of the lively adventures she had while camping in the deserts of Saudi Arabia. Brid writes, "as ExPats, we made our own entertainment and, for those of us with a penchant for the outdoors, the deserts of Arabia became our playground - and what a playground it was!" 
Meet Mark Lowey
Mark Lowey in Kuwait in 1988.
California-born and raised, Mark - known to many as Abu Jack - earned a degree in Construction Management and embarked on a career that started in Saudi Arabia and continued around the world. By luck or fate, his final project before retirement took him back to Saudi Arabia.
A self-taught amateur photographer, Mark documented his early days in Saudi while living in Abqaiq and working in the vast oil fields of the Kingdom's Eastern Province.
Mark and his wife are now retired and have returned to California.
Email: moloworking1@gmail.com
In his 10-part series, Tales of the Bedouin, Mark recounts his days in the desert from the Bedouin tribes he encountered to his near-fatal car accident on Fazran Road. His stories are enriched by his photography which documents his time there.
Our Most Read Articles
We published over 300 articles last year. The following excerpts are from the articles that really struck a chord with our readers.
Eleven Years Post Retirement and Still Standing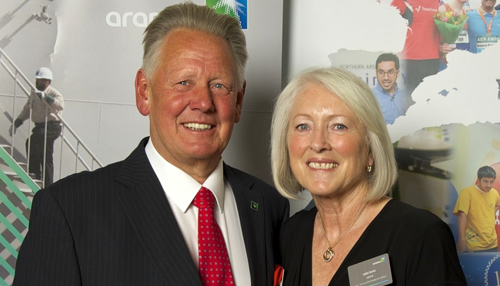 "Retirement, as defined by the Cambridge Dictionary, is the act of leaving your job and stopping working, usually because you are old. It's a rather frank definition and may ruffle a few feathers among Aramco annuitants who find they don't think of themselves as old at all."
Linda's Story: Life During Expatriate Arabia in the 80s and the Gulf War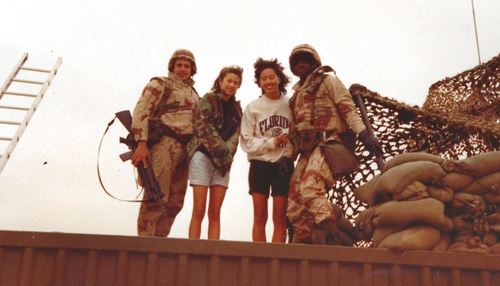 "Stories often have the power of bringing dormant feelings and faded memories back to life. The words ricochet off of some figment of our experience and take us back to a very special place, where nostalgia wakes up and finds itself in a portable home."
Tales of the Bedouin - Part X: Flashback: My Near-Fatal Flip on Fazran Road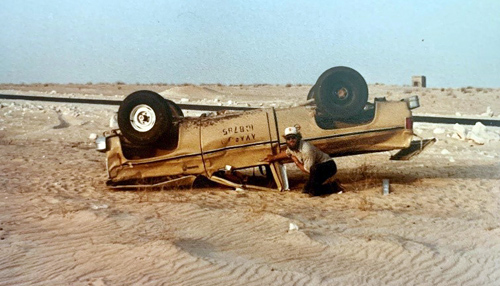 "First thing in the morning, I checked in at our admin offices and turned in my passport for safekeeping. The day prior, I had just returned from my first R&R. Now, back at the office..."
A Princess Wedding, Saudi Style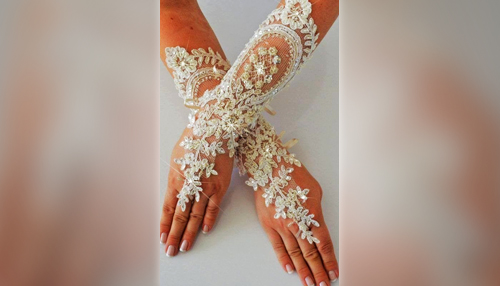 "My friend Sharon, who was involved with helping to establish the first Women's Cancer Support Network in Riyadh (and editor of the network's Cultural Cuisines Cookbook), was invited to the wedding of one of King Fahd's daughters. She was told to bring a female friend and I was the lucky one."
Adrienne's Story: Finding Her Way Back to the Kingdom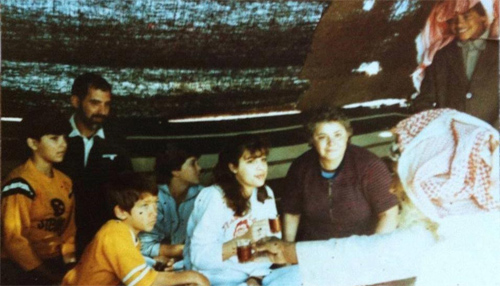 "When I'm scouting for home and realize it's 7,598 miles away in Dhahran, I find refuge in the stories of others who share similar sentiments to mine. The recent pandemic that is rapidly evolving, coronavirus..."
Ma'a Salama Saudi Arabia: Making Peace Without Closure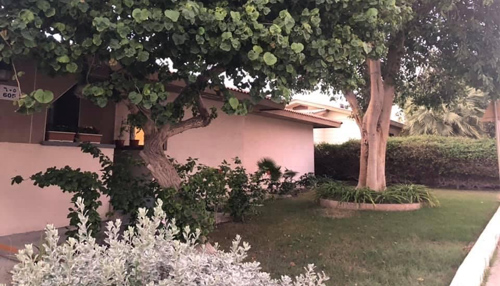 "I have a feeling that ExPats know a thing or two about closure. Closure is our mind and body's way to be at peace with something we have lost—a relationship, a job, a move. For Aramcons, we all have to depart from the Kingdom at one point or another..."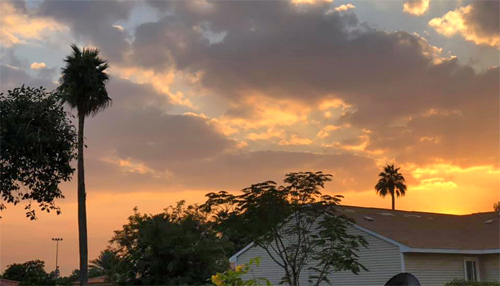 "The binding truth that ties the entire Aramco family together is the ephemeral, transitory periods of our lives that we spend in the cookie-cutter homes, basking under the hot desert sun. Some of us are born here, some move as children, and some as teenagers, and some of us even find our way back here as adults."
Our Community Grew
We offer several ways to stay connected to our growing community. We invite you to join our social network.
e-Newsletter - We have sent out

406,680

e-mail campaigns.
Facebook - We have 21,179 Facebook followers.
Twitter - We have 8,451 Twitter followers.
LinkedIn - We have 9,932 LinkedIn followers.
We Thank You
Our team would like to thank you for your continued support and for your article and photo contributions.
Special Thanks to Our Sponsors