John Loren Grubb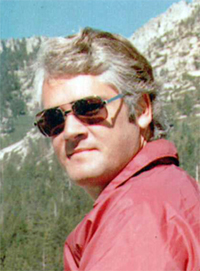 John Loren Grubb passed away on February 23, 2020 at the age of 74. He was born on December 23, 1945 to Loren Dwight Grubb and Jane Remington Grubb in Hutchinson, KS. After graduating from Sulphur High School, he went on to get his bachelor's degree in Electrical Engineering from Louisiana Tech. It is here that he met the love of his life, Derenda Sandifer Grubb. Together they would have three children; sons, David and Scott, and daughter, Diya. The young family moved to Saudi Arabia where John was one of their chief Engineers at Aramco. During their 12.5 years there, they had many adventures! From chasing a wallet thief in a city bus through the streets of Tehran, to fishing in the Gulf of Arabia, to racing Odyssys across the dunes, to meeting a Saudi Prince in the desert; life for the young Grubb family was one for the books! John and his family returned to the states and settled back in Sulphur, where he worked for Citgo as Senior Electrical Engineer for almost 15 years before retiring. He spent his golden years off-roading/rock crawling with his children and grandchildren and spoiling his pet pugs ridiculously.
John was known for his dry sense of humor, love of family, and his fondness for fixing things in the garage. He leaves behind him to carry on his memory, his wife, Derenda; son, David Grubb and wife Kathlyn; son, Scott Grubb and wife Linda; daughter, Diya Vincent and husband Andy; 7 beloved grandchildren, Corinne, Megan, Trinity, Riley, Sydney, Payton, and Lyndon. John is also survived by his sister, Nancy Todd and husband Johnny, as well as numerous nieces and nephews.
There will be a memorial for family and friends on Saturday, March 7, 2020 at 3 PM – 5 PM CST at CITGO Park, 5089 LA-1133, Carlyss, Louisiana 70665.
The family requests that in lieu of flowers, donations be made to St. Jude's Hospital, Alzheimer's Foundation of America or Children's Miracle Network. The burial will be for family only at a later date.