Shirley Hopkins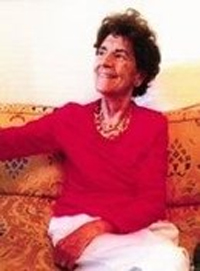 Shirley Hopkins passed away on January 22, 2020 in Houston, at the age of 85.
Shirley was born in London, England. Her childhood was disrupted by World War II during which she and her sister were evacuated twice.
In 1959 Shirley immigrated to America. She initially worked in Richmond, Virginia, but soon moved to Washington, D.C. and took a job with British Airways (BOAC at the time.)
In 1996 she applied for a job with the company that is now Saudi Arabian Oil Co. (Saudi Aramco) but she was informed that in the United States they only hired U.S. citizens.
She quickly became one and in 1967 departed for Saudi Arabia where she met her husband Victor. They were married in Beirut, Lebanon, in 1969.
In 1977 Victor was transferred to Houston where Shirley took a job with ExxonMobil.
Following her retirement from Exxon Shirley was quite active. She was a docent at Rienzi, the MFAH house museum for European decorative arts. She also edited a newsletter for Rienzi docents. She was a voracious reader of non-fiction, particularly books about eighteenth century England.
One of her favorite activities was sewing needlepoint cushions for St. Martin's Episcopal Church as a member of the Saintly Stichers.
Shirley was a brilliant, charming, witty and outgoing person who made friends easily and seldom argued or complained. For this reason, it was very difficult to even contemplate the possibility of dementia, but for several years, Shirley reported, with increasing frequency, that she felt strange and was experiencing memory problems. A test in 2013 indicated the possibility of Alzheimer's. The disease progressed very slowly but by 2018 it had taken over.
She is proceeded in death by her parents Alfred and Doris Brasier
She is survived by her husband, Victor Hopkins and her family in England, sister, Jeanne DeLeCouna; brother, John Brasier; niece, Susan Boote and great nephew Chris Boote.
At the family request, no services will take place.