James William Bortmess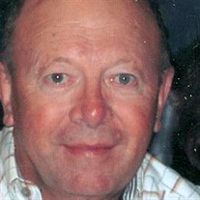 James William "Jim" Bortmess, Chandler, Oklahoma, resident was born January 29, 1946, in Springfield, Illinois. Jim departed this life on December 28, 2017, at his home in Chandler at the age of 71 years.
Jim was the son of Ralph and Ruth (Kirkwood) Bortmess. He married Jennine on October 8, 1999, in Overton County, Tennessee. They moved to Chandler in 2007, after living in Australia and Houston, Texas, for many years. Jim worked as Civil Engineer in the Oil and Gas Industry for many years. He was a active member of the Chandler First Baptist Church. Jims community interests include, Life Change Ballroom, a mentoring program that he and Jennine have been active in for the past 10 years, and the Oklahoma Baptist Disaster Relief Program. His hobbies include, outings, school programs, and sport activities with his grandchildren.
His parents, Ralph and Ruth Bortmess; and one sister Carol Bortmess Cravens preceded Jim in death.
Survivors include his wife Jennine; one son and daughter-in-law, Tyler Bortmess and wife April of Edmond, Oklahoma; one daughter and son-in-law, Kimberly Bortmess Paddleford and husband Jace of Edmond, Oklahoma; four grandchildren, Cooper, Baylor, Rylin, and JD; and niece Kelly Cravens; other relatives and many friends.
Expressions of sympathy may be made to: Life Change Ballroom, a 5013c organization. Attention Cindy Pipkin, 4509 Tamarisk Drive, Oklahoma City, Oklahoma 73142. (405)250-1338.
A funeral service will be held at 2:00 PM, Tuesday, January 2, 2018, at the First Baptist Church in Chandler, with Rev. Rick Blackwell officiating. Arrangements are under the direction of Parks Brothers Funeral Service in Chandler, Oklahoma.
---
I first met Jim when he was a project engineer on the "Gas Projects" project team under Gale Rutter in Dhahran and I was on the closely related Yanbu Projects team in Bechtel's offices in Houston, circa 1977. Jim was in Saudi in the 75 to 79 timeframe more or less. We later worked together at Kerr-McGee Corporation in Oklahoma City. Jim was acting Senior Project Engineer – Gas Projects when he left Saudi. Jim was a great guy and an able engineer! ~Stephen LaFleur