Coke L. Westbrook, III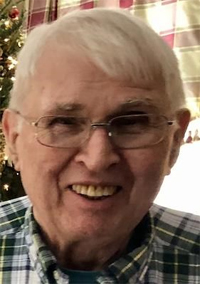 Newark - Coke L. Westbrook III, 82, died peacefully at home on May 20, 2021. Born and raised in San Angelo, Texas, Coke spent his early years on the family ranch. After serving in the United States Army, where he was stationed in Germany, he graduated from the University of Texas in 1963. He spent his professional life working and residing around the world with his wife Carolyn and his daughter Ellen. He held jobs in Washington, D.C.; Alice Springs, Australia; London, England; and Dhahran, Saudi Arabia, where he spent 15 years working for Saudi Aramco. Coke and his wife retired to Newark, Delaware in 1995 to be closer to his daughter and grandchildren.
Coke spent his retirement surrounded by his family and beloved dogs. He enjoyed learning languages and increased his proficiency in Spanish by attending language institutes and staying in the homes of families in Central and South America. He loved classical music, strawberry milkshakes, and telling stories of his travels and life experiences.
He is survived by his wife of 57 years, Carolyn Westbrook; his daughter Ellen Slights (Joseph); grandsons John and Michael Slights; sister Kathleen Lauten (William); nieces Hunter and Brooke Lauten; grand-niece Kipling Lauten; nephew Tatum Lauten (Michael); cousin Rosemary Clapham (Kenneth); and countless friends and relatives.
The burial will be private. In lieu of flowers, the family requests contributions be made in Coke's name to the Greenmore Farm Animal Rescue, 246 Clonmell Upland Road, West Grove, Pennsylvania 19390.