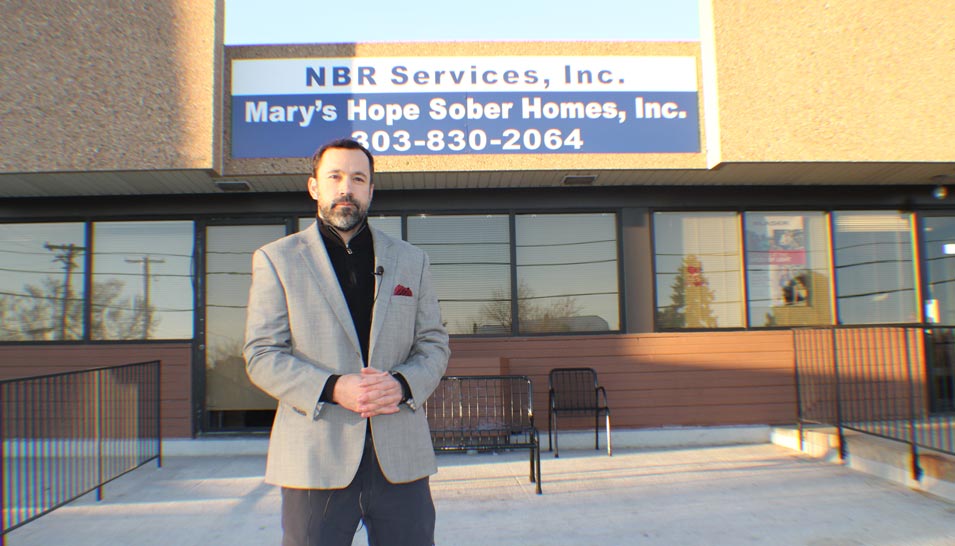 Aramcons are known for their big hearts, as are Aramco brats like Erik Hebert. Born in the Kingdom in 1979, Erik was raised in Dhahran by his parents, prominent annuitants Cindy and Byron Hebert. Many readers—annuitants and brats alike—no doubt remember Cindy, who taught school there, and Byron, who worked as a project manager for Dhahran Hospital Development when he wasn't serving as president of Rolling Hills Golf Course.
Readers may also remember Erik was profiled in these pages in a July 2017 article, "Beginning Anew: One Man's Journey." As we reported then, Erik—using his own personal struggles with addiction and mental health as a reference point—has dedicated his life to helping others, supporting people like his former self in their fight against the scourge of addiction. Growing up in Arabia, playing Little League baseball with his peers, and traveling often throughout the world, Erik developed a strong sense of community with his fellow brats that continues to this day.
After leaving Arabia, Erik attended Stevenson Boarding School in Pebble Beach, California and continued on from there to earn a degree from the Marshall School of Business and Lloyd Greif Center for Entrepreneurial Studies at the University of Southern California In Los Angeles. His studies at USC focused on entrepreneurship and marketing. In 2003, after graduation, he co-founded a successful promotional products company and was recognized for his achievements with a "30 under 30 Revolutionizing the Industry" award. In the years since, he's been involved in a variety of business ventures and start-ups.
Success at business came at a high personal cost in the form of alcohol addiction. To Erik, conquering that scourge and mentoring others facing a similar challenge count as his greatest business and personal successes. "Nothing," he told AXP, "has been as notable and as challenging and rewarding for me as my sobriety and mentoring others." That struggle was not an easy one. He suffered a brief relapse after eight years of sobriety and had to fight hard to regain his balance, changing his life forever.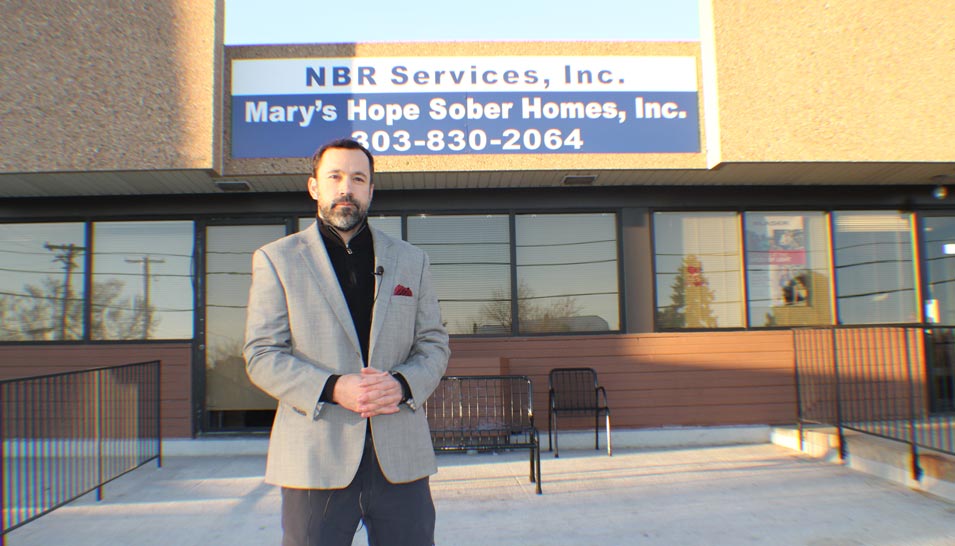 "Finally," he continued, "I was put on the path that God, whom I choose to call my higher power, always wanted me to be on. I can look back today and see how I constantly fought the truth that I am a man who has to be focused on solutions, not on problems; a man who has to listen to his heart, not to his brain; a man who has to turn away from a focus on making money and follow instead a path that puts others, not myself, first. I have succeeded, and I am finally able to live in freedom."
Erik is currently Director of Development and Marketing for the New Beginnings Recovery Center & Mary's Hope and president and founder of Clean & Sober Olympics—all headquartered in Littleton, Colorado. Their nonprofit collaboration model focuses on healing the mind-body-spirit through innovative treatments. They offer comprehensive recovery and healing programs that transform individuals with addictions and co-occurring mental illness into self-sufficient contributing members of the communities in which they live. Their treatment regimens vary in length from 30 days to two years and are customized to meet the needs of each individual. Their non-fragmentary programs have achieved remarkably high success rates at an affordable cost fighting addiction, improving recovery, and healing the mind.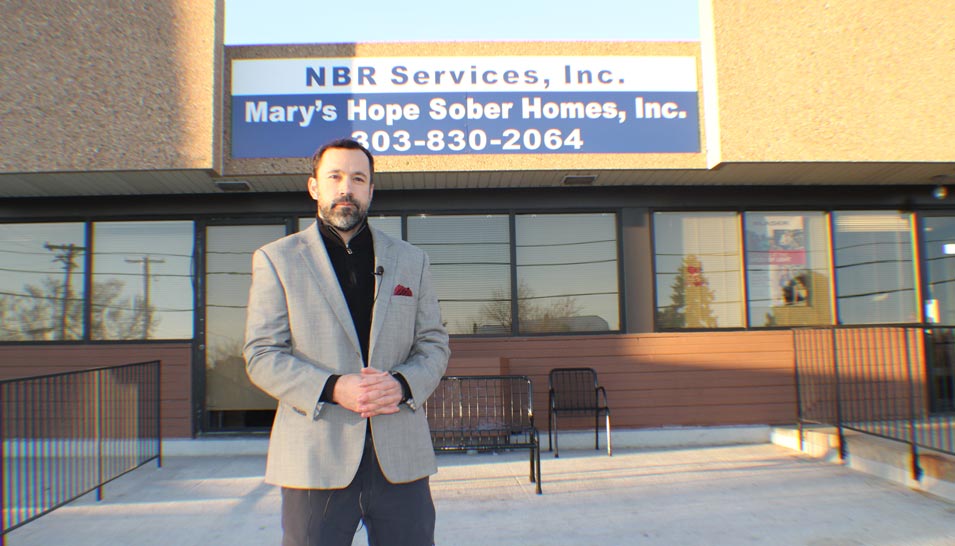 "Today as we all know," Erik told AXP, "addiction, overdoses, suicides, and mental health disorders together are a national emergency that is destroying families and taking lives. We formed the Clean & Sober Olympics with two main purposes in mind: 1) to improve recovery through a variety of focused initiatives; and 2) to increase overall treatment capacity. The events we sponsor are intended to raise public awareness, help people to be proud of their sobriety, raise money for those who cannot afford treatment, and change the stigma society attaches to addiction—all of which saves still more lives."
Not being the sort of person who sits on his hands when there's a mission to be accomplished, Erik addressed these problems head-on. Several years ago he met with Colorado Attorney General Cynthia Coffman and shared with her ideas on how best to fight what he terms "America's most neglected disease," Substance Use Disorder (SUD).
"New Beginnings Recovery Center and Mary's Hope Sober Homes," he told AXP, "are together a 501(c)3 nonprofit that needs substantial support if they are to succeed in their work. Every dollar raised on their behalf goes towards supporting recovery, and it's money well spent. Our comprehensive recovery programs have a long and successful track record of healing and include: a Residential Inpatient program; an Intensive Outpatient program; an Extended Care program including 18 Clean and Sober Living Homes; a DUI Education program; and a Supplemental Care and Services program. Our founder and CEO, Mary Brewer, has given over $1.5 million to support our nonprofits. As part of our 2018 collaboration model, she funded over $300,000 in scholarships. Mary is a woman of God and speaks every Sunday at New Beginnings Church services to individuals in treatment, to people living in our extended care program, and to other members of our community. She saved my life."
"From all my successes and all my failures," Erik went on, "I have come to realize that peace is achieved through hard work and continuous healing of the body-mind-spirit. Being rich or poor doesn't matter to me anymore. Peace in my heart and soul is what matters most to me, and that feeling of peace comes from helping others. I lost my best friend Jason (another brat) - who was my roommate and teammate in boarding school - to suicide and that was almost part of my story. I work on myself daily, I sponsor others and I humbly ask all those in our extended family of this community to donate any amount he or she can afford to our collaboration model. You are able to donate on a re-occurring basis through our Membership Campaign which is set up online, or provide a one-off donation and any amount that is given supports recovery and saves lives. We all know someone, a person who has battled or continues to battle Addiction and Mental Illness. We must unite and stop the growth curve of this emergency in America today. Recently as my birthday approached on July 4th, I remembered back to all the love and support I was given in Saudi. I am forever grateful to Aramco, the Saudi Kingdom, and my family for all the love that was so generously given to me."
Erik recently contacted AXP with an updated report on his continued fund-raising efforts. Working together, he and his team have devised a long-term, four-stage development plan that will ultimately include a significant expansion of their current treatment center property. They are now seeking additional funding support through the combination of a membership campaign, a sponsorship campaign, and, potentially, a stock/bond offering for their non-profit.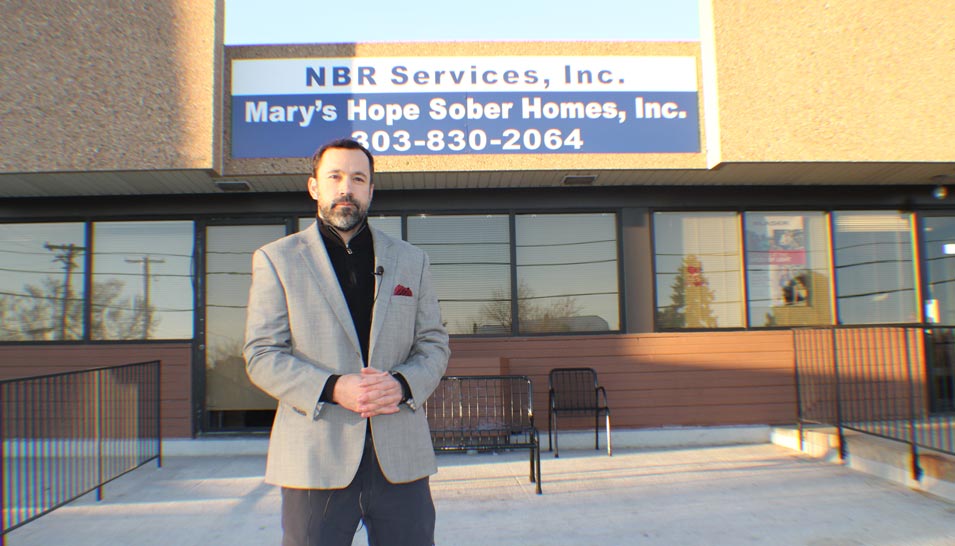 "My hope is," he told AXP, "that people will see what we are doing and, from that, we can gain additional support and traction in our efforts. Any help and exposure we get would be more than what we have now. This disease of addiction and co-occurring mental illness is killing over 500 individuals every single day across America, but because of the stigma attached people don't typically donate to efforts like ours. Even so, we have recently seen more donations coming in. The bond and stock offering designed to finance our proposed building expansion is being put together by members of our team working with outside accounting professionals and securities lawyers who are providing them with guidance on how to best structure the deal."
Thanks to previous support from a variety of sources, Erik's team has secured 1.75 acres of land with a house and garage directly across the street from their offices. They have been working on a four-phase fund-raising program and have already completed Phases 1 and 2, raising $65,000 from donations and secured another $70,000 through loans. Today they are moving on to implementing Phases 3 and 4.
"For phases 3 and 4," Erik told AXP, "we will further expand the property and implement additional affordable living spaces as well as group rooms. It will be in accordance with city permits, and we are in the process of completing the initial designs and approvals. We estimate that it will take between three and six months to get approvals through the planning department for everything we are proposing.
"As part of Phase 3, Self Sufficiency Program, the garage will be transformed into offices and a group room where sober individuals can get help with their résumés, financial planning, and job training along with support on all job applications and mock meetings and provide support with going back to college or technical training.
"Phase 4 will include a build-out of a 20-unit apartment complex, a gym and pool facility, a mental health facility, and a small church. Much depends on approval from the city but anything we cannot include in the Training Facility location we will offer across the street in the proposed building expansion at NBRC. It is important to note that we are a faith-based program.
"We are looking to raise a total of $7.5 million (The Healing Humanity Project) to fund Phases 3 and 4 ($2.5 million) and to fund the purchase and further expansion of the NBRC building across the street located at 191 East Orchard Road in Littleton ($5 million). We have revised our plan to concentrate on those areas that will have the greatest impact and benefit the highest number of unduplicated individuals. We believe we will accomplish these goals and, I must emphasize again, every single dollar raised will go toward healing individuals suffering or to support our Healing Humanity Project."
Readers can contact Erik via email at [email protected]
For more information on the New Beginnings Recovery Center, visit their website: http://www.newbeginningsrecoverydenver.com/.
Click on the following URL to view the Sober Olympics video: http://www.newbeginningsrecoverydenver.com/sober-olympics.html