Wayne Anthony Webb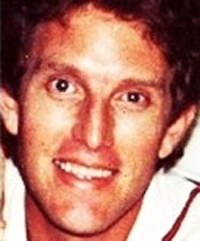 Wayne Anthony "Tony" Webb passed away at home in Addison, Texas, September 17, 2018.
With his brother beside him, Wayne, known as Tony, passed away peacefully from stomach cancer. It was a short six months between diagnosis and death, yet time for family and friends to visit or call to reminisce on the fun times.
Born in Worland, Wyoming, December 13, 1955, to Paul and Patricia Webb, he attended the local public elementary school in Indianapolis. At age 10, Tony moved with his family to Dhahran, Saudi Arabia where his father, Paul E. Webb, worked as a school teacher for the Arabian American Oil Company, known as ARAMCO. Tony loved living in Dhahran. His many adventures were recounted to family and friends near and far.
After graduating in 1971 from the Dhahran Elementary/Junior High School, Tony attended the Baylor High School in Chattanooga, Tenn. as a boarding student. He would return to Arabia for the summers. Tony graduated in 1974. Tennis was a passion of Tony's, inspired by his father, at a young age. His talent and skill lead him to be a top ranked player in the Middle East. A highlight was playing in the Wimbledon Junior Championships in London. He continued to play competitively at Baylor High School and was granted a full scholarship to University of Tennessee, Chattanooga. After a year of university, Tony moved to San Diego, Calif. to be closer to his brother, Paul. He attended a nearby junior college and began cooking. This became another passion of Tony's.
Whether it was for one, two, family, party or banquet, he thrived in every occasion. The large majority of Tony's culinary career was in San Diego. Late in his career, Tony relocated to Boulder City to cook and care for his aging, frail parents until each passed. In 2017, he moved to Addison, Texas to be near his brother, Paul. There he resumed his culinary career until his cancer diagnosis and treatment.
Tony is survived by his older brother, Paul H. Webb; his nephew, Ryan Alden Webb (wife, Stacey Janel Webb); niece, Alyssa Marie Webb; and their mother, Liza Zinola. He has been a loving brother and doting uncle, and all his family, as well as many Aramco brats and other friends, will miss Tony but treasure their memories of him. As those who knew and cared for him will know, the world is somehow a colder, darker place without him in it.
A Celebration of Life will be held over Thanksgiving in the San Diego area where Tony lived for many years. Condolences may be sent to Paul H. Webb at [email protected].