Thomas J. Ford, Jr.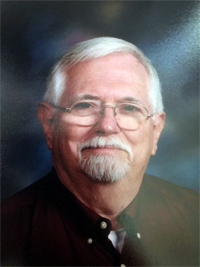 Thomas J. Ford, Jr., age 81, passed away Sunday, July 5, 2020. Memorial funeral services are scheduled for 1PM Friday, July 10, 2020 at St. David's Episcopal Church, Rayville, LA with the Rev. Christie Fleming officiating. Interment will be held in Oak Ridge Baptist Cemetery. A visitation of remembrance will be held Thursday, July 9 from 5 PM until 7 PM at his residence.
Mr. Ford, an attorney, loved to go on safari hunts in Africa. He enjoyed writing about his hunts and having his stories published in magazines upon his return home. He served his country in the United States Marine Corps for seven years. Tom enjoyed collecting antiques, gun smithing, and woodworking. He loved history and was an avid reader.
He is survived by his wife, Sandra Garner Ford; daughter, Heather Ford Christian and husband Andrew of Khamis Mushait, Saudi Arabia; sons, Benjamin Mason Ford and wife Carol-Ann of Redding, CT, Christopher Marquis Ford and wife Amanda of Columbia, MO; sisters, Jacquelin Ford Lavarine of Abita Springs, LA, Gayle Isabelle Ford of Brightwood, VA; grandchildren, Mason Collins of Slidell, LA, Claire Collins of Murrells Inlet, SC, Alexander Thomas Ford of Columbia, MO, Noah Thomas Ford of Redding CT; one great grandchild, Brayden Collins of Kingsport, TN; numerous nieces and nephews.
Mr. Ford is preceded in death by his parents, Thomas J. Sr. and Clair Marquis Ford; infant brother, James Thomas Ford.
In lieu of flowers, the family asks that donations be made to St. Jude Childrens Home at:
ALSAC/St. Jude Children's Research Hospital
501 St. Jude Place
Memphis, TN 38105