Said Hassouna Ghachem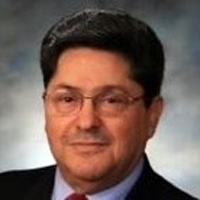 Said Hassouna Ghachem, 79, of Houston, passed away peacefully on August 3, 2021 at Memorial Hermann Hospital Houston Medical Center in the presence of all five of his children and his wife. He lived a remarkably rich and full life, traveling far from his origins in Tunisia to study in the United States and then to embark on a distinguished career focused primarily on the international oil refining business. His work in the petroleum industry took him and his family all over the world, including (for extended periods) the Middle East. In his final chapter, he returned to the southwest of the United States and spent many happy years in Houston with his beloved wife Katia Dragonas-Ghachem.
Said Ghachem was born on September 7, 1941 in Sousse, Tunisia, the son of Mohamed and Zmorda Ghachem. Tunisia was then (until 1956) a French protectorate, and Said grew up speaking both Arabic and French (he would later add English and Spanish to his repertoire and spoke all four languages fluently, along with some Italian and Portuguese). After graduating from the lycée (high school) in Sousse he became the first Tunisian to receive a scholarship from the U.S. State Department, administered by the Institute for International Education (IIE), to study in the United States. (This distinction was a source of great pride for his family and indeed for the country; a headline in the Tunisian newspaper Le Petit Matin proclaimed: "A Tunisian Student, Said GHACHEM of Sousse, symbolizes the success of Arab students in the United States"). Throughout his life, he remembered with fondness and gratitude the Tunisian schoolteacher, David Herrera, who encouraged him to apply for the scholarship. Said chose to study at the
University of Tulsa, from which he graduated in 1966 with a degree in chemical engineering and petroleum refining (having done coursework with the late Professor W.L. Nelson, then a leading authority in the field). He was presented with the keys of the City of Tulsa as the first Tunisian to set foot there.
Immigrating to the United States in the 1960s proved to be the fundamental event of Said's life. He knew well the nature of his opportunity and took full advantage of it, becoming an embodiment of the American dream. He adored American life and culture, and loved traveling in particular through the American west. California, Nevada, and Manhattan were lifelong favorite destinations, the bright lights, bustling neighborhoods, and beautiful scenery of these places symbolizing for him the abundance and energy of his adopted country, whose democratic institutions and musical innovations he also greatly admired. Decades later he would recall going with his African-American college classmates to jazz clubs on the north (Greenwood) side of Tulsa to hear the likes of Count Basie and Duke Ellington play live.
Said brought his natural empathy, appreciation for world cultures, penchant for hard work and engineering brilliance together to build an outstanding career in the oil refining industry. He started at a refinery in Algiers (where his two oldest children, Sofia and Samy, were born) before returning to the United States to take up positions first for the Foster Wheeler Corporation in New Jersey and then for Universal Oil Products (UOP) in the Chicago area. The long overseas chapter of his career began when UOP deputized him to serve as manager for its major initiative in Riyadh, Saudi Arabia. He eventually became manager of the Jeddah Oil Refinery Company and senior adviser/project manager for the Saudi Arabian Marketing and Refining Co. (later merged into ARAMCO). All told Said spent nearly three decades in the Gulf region, nearly all of it in Saudi Arabia, concluding with a shorter stint in Dubai before returning to the United States and making his home in Houston. During this long period he played an important role in the development of the global energy supply and witnessed firsthand the major geopolitical turning points that shaped America's relation to the Middle East, including his involvement in key oil refining agreements between the United States and the Middle East/North Africa.
Said is survived by his second wife Katia Dragonas-Ghachem (of Houston, TX), to whom he was lovingly married for thirty years. He was a wonderful father to five children and made many sacrifices on their behalf, including by supporting their educations at leading boarding schools and colleges in the United States. He is survived by his daughters Sofia (and her husband Chris Fenichell) of London, UK and Leila (and her husband Giovanni Govi) of New York, NY, his sons Samy of Como, Italy, Malick (and his wife Erica James) of Newton, MA, and Karim of Boston, MA, his first wife Khedija of New York, NY, and six grandchildren: Ferielle, Beau, Ayanna, Faisal, Sofia and Tommy.
Said received a beautiful Muslim burial on August 4 at Forest Park Westheimer in Houston. In lieu of customary remembrances, please direct memorial contributions to your charity of choice. Said believed in giving back to one's society however seen fit. In the absence of a preferred charity, please direct any contributions to the Joslin Diabetes Center in Boston, MA.