Robert W. Thabit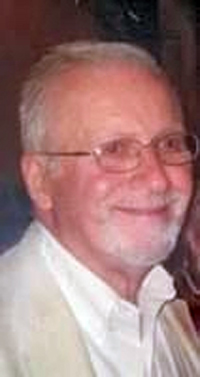 Robert (Bob) W. Thabit, Esquire passed away on March 8, 2021 in La Jolla, California. Robert was born on September 26, 1924 to Shukrie and Abdallah (Albert) Thabit in Brooklyn, New York the youngest of their four children. His siblings and both his parents pre-deceased him. He was married to Afifeh Vivian Diab for over 48 years. She passed away in 1998. He is survived by his two children Allen and Mona.
Robert served in the US Army Air Forces from 1943 to 1946. He graduated with a B.A. from Brooklyn College in 1949. He received his LLB in 1952 and his LLM in International Law in 1953 from NYU Law School.
He worked for the US State Department at the American Consulate in Beirut, Lebanon from 1955 to 1957. He worked for Aramco on the Trans Arabian Pipeline in Saudi Arabia from 1957 to 1959.
After his return from the Middle East, he became legal advisor to over 14 Arab and African member countries to the United Nations including Kuwait, Libya, Qatar, Palestine, Lebanon, Syria, Somalia, Mauritania and Saudi Arabia. In the 1960's he spearheaded the identification and purchase of the expansive property for the future Islamic Cultural Center of New York on E 96th St and Third Ave. in Manhattan. He was the legal advisor to the Islamic Cultural Center of New York and Arab Student Aid International.
Robert was the co-founder and past president of both the American Aid for Arab Refugees and the National Association of Arab Americans. In his capacity as Secretary of the NAAA he was part of the delegation that met with President Gerald Ford in 1975 to press for a peaceful resolution to the Middle East conflict through more equitable treatment of the Palestinian people.
He was a founding board member and general counsel of the Saint Nicholas Home in Brooklyn, member of the American Bar Association, New York Bar Association, American Foreign Law Association and the Middle East Institute.
He, along with Khalil Matar, co-authored the book "Lockerbie and Libya: A Study in International Relations" published in 2004.
In 1992 Robert was honored by the International Progress Organization with the Golden Honorary Medal. In 2006 he was honored by the Salaam Club of New York as their Man of the Year.
Throughout his years in New York, he was selfless in his dedication, care and compassion, helping any and all who asked.
The viewing will be held at the McLaughlin Funeral Home in Brooklyn from 2-5 PM and 7-9 PM on Tuesday March 16. The funeral mass will be held at Saint Mary's Antiochian Orthodox Church at 10:00 AM on March 17th. Interment will take place at Greenwood Cemetery's Hillside Mausoleum III. In lieu of flowers please make donations to the charity of your choice.