Judith Stauffer Oller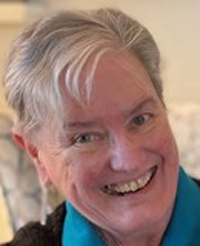 Louisville - Judith "Judy" Stauffer Oller, 76, died peacefully on Friday, January 17.
Born in Louisville, Judy went to Saudi Arabia at age 5 with her parents who worked for ARAMCO. She spent 13 years living in Dhahran, Saudi Arabia, attended boarding high school in Lausanne, Switzerland and earned her Associate's Degree from Hanover College, Indiana. She married Charles Lanham and had a daughter, Trina Michele. As a family, they lived in Louisville, Ky., Athens, Greece, and Jakarta, Indonesia. They later divorced.
She worked at Standard Country Club where she met her husband Charles Oller and retired from U of L Department of Medicine in 2009.
She belonged to the Lyndon Elks Lodge for over 25 years, enjoyed attending Louisville Orchestra and Actors Theater performances, read voraciously, crushed crossword puzzles, and relished dining out with friends.
She was preceded in death by her husband of 37 years, Charles Oller, Sr., her parents Roger and Martha Stauffer, and her sister Lynn Allen.
She leaves behind sister Marj Bernstrom (Dave); brother Garth Stauffer (Cate); daughter Michele Wilson (Richard); grandchildren Roger Zuckerman and Megan Wilson; stepchildren Teresa Germane, Chuck Oller, and Sherrie Chilton; step-granddaughters Audrey Germane and Katie Germane Akingbade; step-great-grandson Theo; BFF Sharon Buren, and the "Elks Lodge Family".
A Celebration of Life will be scheduled for the future. Memorial gifts may be made to the Home of the Innocents, The Healing Place, or Lyndon Elks Lodge.