Howard P. Haddon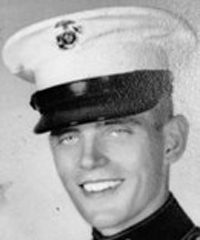 Howard P. Haddon, 82, formerly of New Kensington, died Monday, March 2, 2020, at his home in Monrovia, Calif. He was born Dec. 3, 1937, in Leechburg.
Howard went to New Kensington High before becoming a U.S. Marine. Howard attended Barry University, was an advertising manager for Unitek, construction manager for Aramco Europe, proprietor at Bing USA, and a self-employed real estate appraiser for 30-plus years, retiring last year.
Howard loved boating, motorcycles, woodworking, going to the doughnut shop each morning, and his family. Survivors include his daughter, Pamela (Haddon) Tobin; seven grandchildren; and four great-grandchildren. He was preceded in death by his wife, Nancy (Johnsen) Haddon; his parents, Harry Homer Haddon and Etta Gertrude (Doutt) Haddon; his sister, Nancy Alice (Haddon) Albert; his son, Steven Howard Haddon; and his grandson, Antonio F. Lopez Jr. (Tony).
No services are planned at this time. He will be interred with his family at Greenwood Memorial Park, Lower Burrell.