Eugene J. Oncale, Jr.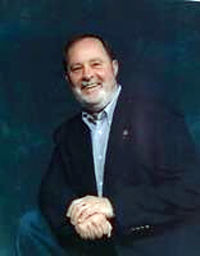 Sylvester, GA - Eugene J. Oncale, Jr, 76, a native of Napoleonville, Louisiana and resident of Sylvester, Georgia lost his battle with cancer on June 10, 2021.
Gene, as he was called by his friends, was raised and grew up in Napoleonville, Louisiana, served in the United States Navy where he was stationed at Pearl Harbor and traveled the world extensively as an employee of Saudi Aramco.
For more than 2 decades Gene resided and worked in Ras Tanura, Saudi Arabia as Foreman of the company's Equipment Services Division. After retiring from Saudi Aramco, he became a resident of Pensacola, Florida and remained there until his wife Sharon's death after which he moved to Sylvester, Georgia to live with his son Heath and his family.
A visitation will be held in his honor on Saturday, June 26, 2021 at St. Elizabeth Church, Paincourtville, Louisiana from 9:00 a.m. until the Mass of Christian Burial at 11:00 a.m.
Gene is survived by two sons, Shane M. Oncale (Leigh) of Birmingham, Alabama, and Heath J. Oncale (Alicia) of Sylvester, Georgia. Gene is also survived by his four sisters, Lelia Landry (Elliot), Norma Langston (Joseph Palmisano), Shelia Gauthreaux (Antoine) and Janice Guedry (Paul). He is also survived by five grandchildren, Zachary Oncale, Sydney Oncale, Heather Oncale, Lacey Oncale and Joseph Oncale. He was preceded in death by his wife Sharon Oncale; parents Eugene J. Oncale, Sr. and Camille Oncale; and a grandson, Jon Oncale. I
leu of flowers the family asks that donations be made to St. Jude Children's Research Hospital.