David Leo Kelley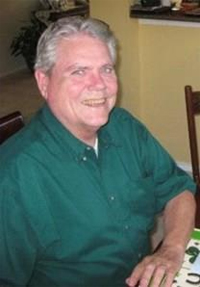 David Leo Kelley, 76, of Houston, died on Sunday, May 3, 2020. He was born to the late James and Irene Kelley, Sept. 24, 1943, in Norwood, Mass. David graduated from Norwood High School in 1961 and received a B.S. in Civil Engineering from Northeastern University in 1966. He married Mary Ellen Stracke, of Baltimore, Md., in 1972, and relocated to Texas in 1975. David worked as an engineer in the oil, construction and transportation industries, to include the Arabian American Oil Company, Texas Department of Transportation, and the Metropolitan Transit Authority in Houston, where he retired from in 2002.
He took his family all around the world, living in Saudi Arabia while working for ARAMCO. He gave his children the love of world travel and cultures, with trips throughout Europe, the Middle East and East Asia. He was an active member in St. Justin Martyr Catholic Church, helping lead and serve in the over 50 ministry, the Mavericks. David often gave of his time and treasure to help friends, family and neighbors in need. His sparkling blue eyes and lively discussions will be remembered by many.
David is survived by his wife of 48 years, Mary Ellen; his daughter and son-in-law, Beth and Pete Horine; and his son and daughter-in-law, Matthew and Amber Kelley. "Pa" Kelley is also survived by his four grandchildren, Jackson and Kate Horine; Nolan and Alys Kelley. He will be greatly missed by all, and was so very proud of his both of his children's and their spouses' service to our nation in the U.S. Air Force. David was always his kids' biggest cheerleader-he attended every game and event, rooting, hooting and hollering along the way. He set his children up for success, instilling financial discipline and strong independence into their upbringing…along with a few renditions of the Big Blue Frog song on his guitar.
In lieu of flowers, please consider a donation to St. Justin Martyr Catholic Church in David's name, https://sjmtx.org/online-giving.
A memorial Mass and graveside interment will be held at a later date once friends and family are able to gather safely after the coronavirus pandemic subsides.