Bonnie Hood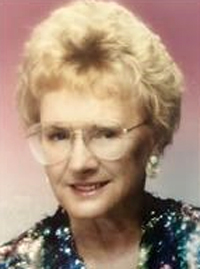 Bonnie Hood passed away in the presence of God and family on Wednesday, February 24, 2021. Bonnie was born November 20, 1927 in Omaha, Nebraska to Orville Abijah Dillingham and Mina Beenken Dillingham.
After graduating high school at age 16 (early because of WWII) she began working at Union Pacific Railroad Headquarters, where she worked 9 1/2 years before taking a position with the Arabian American Oil Company in Dhahran, Saudi Arabia in their IS Department.
Bonnie met her husband while working for ARAAMCO, and they were married in Zurich, Switzerland in September, 1957. Their two children were born in Dhahran. In 1963 the family returned to the United States and lived two years in Houston, Texas, and then settled in Canyon Country in 1966.
Bonnie worked as a volunteer at her children's schools and church and later as a teacher's aide at Sulphur Springs Elementary School and Canyon High School. Bonnie joined the Newhall Land and Farming Company in their IS Department in 1976, retiring in 1987. Bonnie loved traveling with her family and friends, gardening, reading, and swimming.
Bonnie is preceded in death by her husband, Creston Hood. She is survived by her son Tim Hood; daughter Kim (Hood) Bolstad, and son-in-law Eric Bolstad of Canyon Country; as well as many nieces and nephews from Omaha, Walnut Creek, and Kona.
Bonnie was hard working, had a quick smile, and a friendly, disarming nature. She loved to hear people's stories, and marveled at the beauty all around her. She will be greatly missed by family and friends. We love you, Mom!