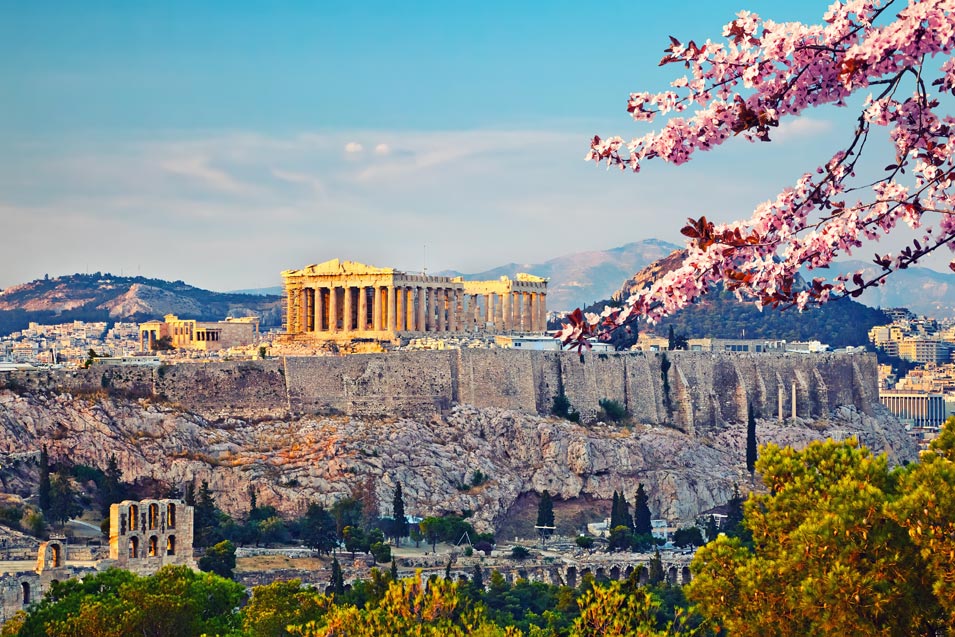 Dear Saudi Aramco friends,
It has been my dream for a long time to organize trips to Greece for all of you, Saudi Aramco employees and retirees whose habits, desires and expectations I am uniquely equipped to cater to as a fellow ExPat.
As a native Greek, now primarily residing in Greece, I have been asked many times to start the business of tourism and entertainment in Greece - and having already performed several events with great success - I have now decided to start organized trips and tours for your education, pleasure, adventure, and entertainment.
While attending the past reunions in Austin and Dhahran, I surveyed many of the attendees and I had an immensely positive response about their desire to visit Greece with me.
I am now organizing my first tour scheduled for April 12-25, 2020.
The second tour is planned for May 28 - June 11, 2020.
A third is tentatively planned for October 16-29, 2020.
The maximum number of guests for each and every trip will not exceed 50 people (one bus load). The minimum number of guests can range from a group of 8 people. Any other number can be accommodated upon special request.
Once I have a number of interested guests, I will confirm the tour pricing.
Tours under The Greek Collection:
To begin with, I am planning a North of Greece Tour - destination Kavala - where I was born and raised, where Alexander the Great was raised - (that's why I claim to be the granddaughter of Alexander!!!), and where Saint Paul entered Europe to start his Christian preachings there. The nearby island of Thassos is famous for its pure white marble (used widely also in the Abu Dhabi Mosque and many buildings in Riyadh), its olive oil, and Thassos olives and honey.
Future tour plans include, or can be arranged separately at any time: The South of Athens Tour, The Peloponnese Area Tour (Nafplio, Mycenae, Epidavros amphitheater), The Islands of Spetses and Hydra Tour, The Porto Heli Tour, The Mykonos, Santorini, Crete, Corfu, Rhodos and more Islands Tour.
It is with great pleasure and joy that I am starting this business so I can share my birth country with you and those I've met through Saudi Aramco in Saudi Arabia the place I also consider my home, my soul and my country as well.
The best way to contact me is on my Greek WhatsApp phone number +306945770214 or by email: [email protected].
Sincerely and in anticipation,
Iro Smith