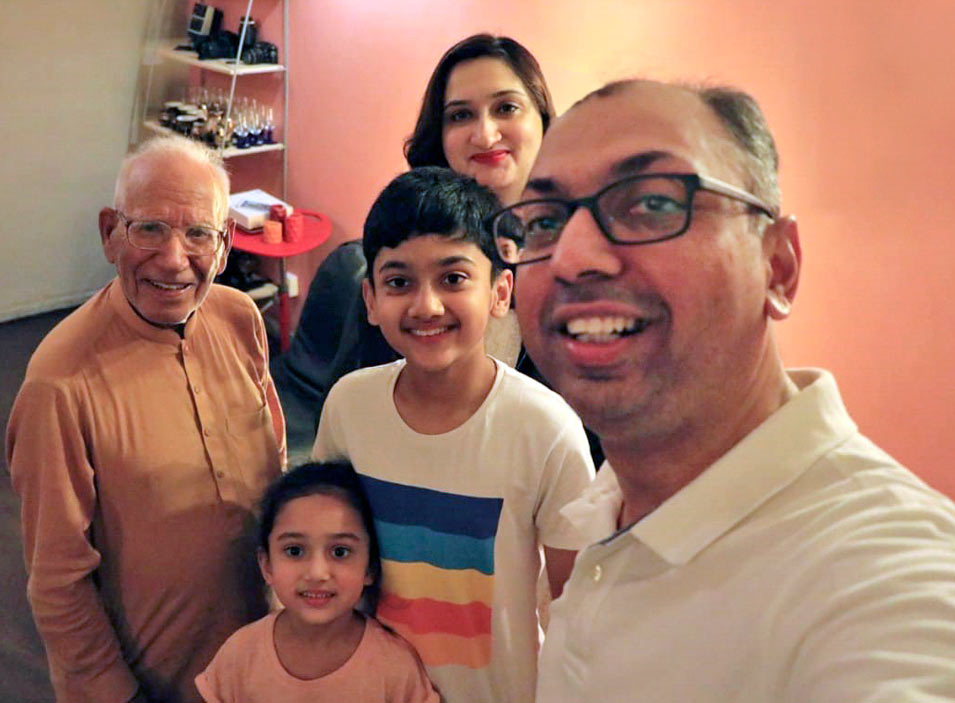 Shaikh Amin, retired chief photographer of Aramco, recently traveled to Lahore, Pakistan where he visited friends he has known since his Aramco days. In this photo, Shaikh Amin joins the family of the late Syed Yousaf Shah whose son, Engr. Naushad Yousaf Shah stands on the right.
Syed Yousaf Shah, badge # 71533, worked for Aramco for more than 20 years, from 1956 to 1978. He worked for the Department of Administration as Administrative Assistant. He passed away during his employment.
Shah's son, Engr. Syed Naushad Yousaf Shah, works with the Government of Pakistan and lives with his family in Lahore.