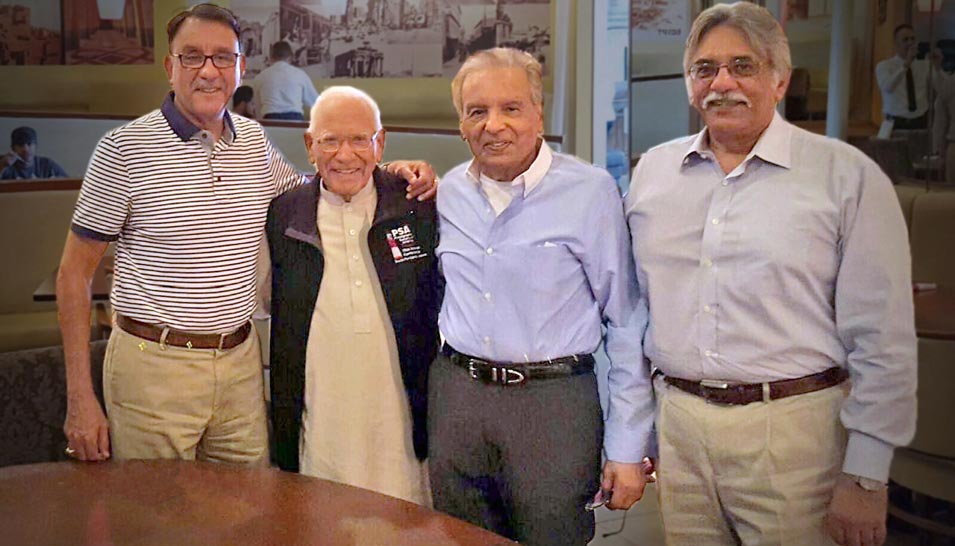 Shaikh Amin(Aramco 1948-1985) visited his old buddy Dr. Rafiq Ahmed (childhood classmate after nearly 40 years) in Houston after attending PSA conference in San Antonio, TX where he was honored with two prestigious awards; the Peabody Award for General Photography, and theGrand Master PSA award from the Society.
Dr. Rafiq Ahmed (Aramco 1951-54) hosted a luncheon for me at a local Mediterranean Restaurant.
Shown in the picture are (R to L) Khan Anjum Akmal (Aramco 1991-2016), Dr.Rafiq Ahmed, Shaikh Amin & Syed Anwer Hussain Dr. Ahmed's son in law."