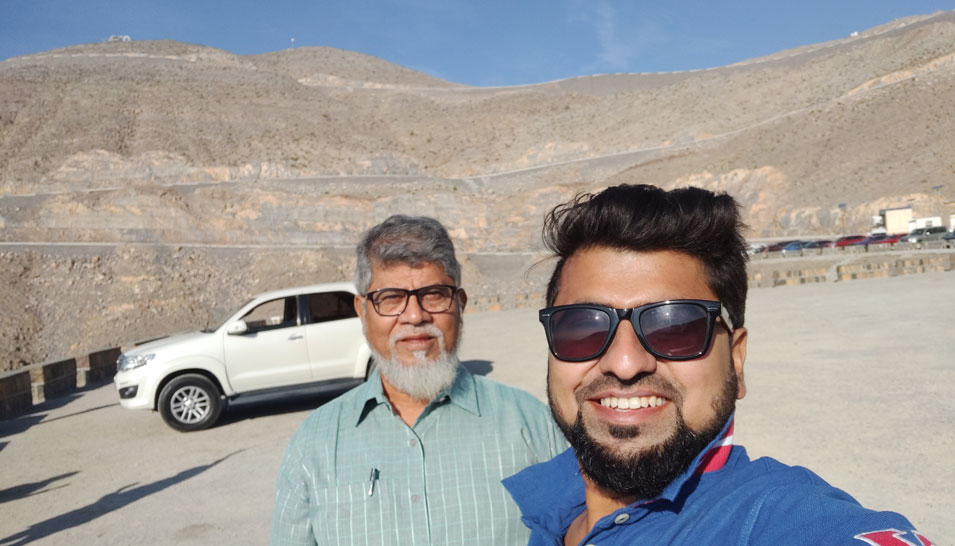 Mohammed Ifteqaruddin, badge #140948, retired employee from the Ras Tanura Refinery Maintenance Department, visited the United Arab Emirates (UAE) along with his son, Zubair Mohammed Iftekhar, from November 12-24, 2018. Mohammed writes:
We toured several places and found the following most interesting:
The longest zipline on earth located at Ras Al-Khaimah (UAE)
National Museum of Ras Al-Khaimah (UAE)
Global Village (Dubai-UAE)
Dubai Door (Dubai-UAE)
The longest zipline in the world, and a Guinness Book world record holder, is located in the United Arab Emirates and has a length of 2,832 meters. It is situated at a height of 1,680 meters above sea level. While riding the zipline, a person will travel at a speed of up to150 kilometers per hour. Mohammed states, "it was wonderful to see, and we enjoyed the trip."
The Global Village in Dubai is a festival village featuring pavillions from all countries; every pavilion has its national songs and cultural dances plus products including textiles.
The "Dubai Frame" is located in Dubai, UAE and holds the Guinness Book world record as the largest picture frame in the world. 
Mohammed shares, "the entry fee for the Global Village is 15/- Dirham and the Dubai Frame entry fee is 50/- Dirham. It was a surprise to me as I understood it to be free for those over 60 years of age."