William Augustus Schuerman Jr.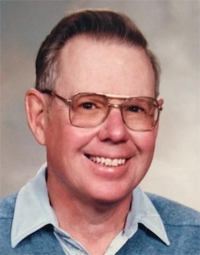 St. Augustine, FL - William A. Schuerman, Jr., 89, of St. Augustine passed away March 11, 2021 at his residence. He was born in Poughkeepsie, NY to the late William A. Schuerman and Mary Harcourt Schuerman on January 25, 1932. He is survived by his wife, Barbara M. Schuerman and sons, Eric and Scott William and their families.
William graduated from GW Krieger elementary school in Poughkeepsie where he served as class president and earned the Eagle Scout Award along the way. His parents moved to Wappingers Falls, NY, where he graduated from Wappingers Central School in 1950. He went on to Rensselaer Polytechnic Institute in Troy, NY where he graduated in 1954 with a bachelor's degree in Civil Engineering. He furthered his structural engineering education at the University of California, Berkeley campus and was professionally licensed as a Civil Engineer and a Structural Engineer in California.
William served as a 1st Lieutenant in the USAR Corps of Engineers and was stationed at Dugway Proving Grounds, Utah, during the Korean War Era. He met and married his first wife, Esther May, at Dugway and, upon honorable discharge, they moved to the San Francisco Bay Area where he worked for 18 years in various engineering positions. During this time two sons, Eric and Scott were born. His work took him and his family to various locations including a two year stint in Jamaica, WI, on a construction project for the Aluminum Partners of Jamaica. In 1974, the family moved to Dhahran, Saudi Arabia where he worked in offshore oil platform project management. In 1978, his first wife left and he met and married Barbara Mary Dowling in 1981, a nursing supervisor for the Arabian American Oil Company (ARAMCO). They retired from ARAMCO in 1985 and have since lived in Oregon, Washington State, and St. Augustine.
After retiring, he became an avid tennis player and active volunteer for more than 25 years with the IRS/VITA and AARP TCE volunteer tax preparation programs. He took great pride in his participation in the tax aide program and led the St. Augustine AARP effort for 6 years.
William will be laid to rest at Jacksonville National Cemetery.
St. Johns Family is in charge of the arrangements.