Taylor Wong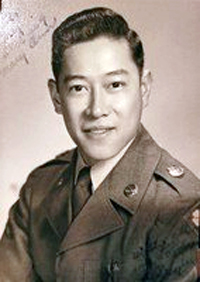 Taylor Wong passed away on Apr 30, 2021 of natural causes. Born and raised in San Antonio, TX, he was the 6th of 8 children. Taylor attended Thomas Jefferson HS in San Antonio, served in the US Army, and graduated from Texas A&M in 1962. He married the love of his life, Mary Ann (Ong) Wong, in 1958.
Taylor worked primarily for Pearl Leisure Products, ARAMCO Oil Co, and Lee Printing. He and Mary Ann spent 10 yrs living in Dhahran, Saudi Arabia, while working for ARAMCO. Mary Ann sadly passed in 1997 from cancer.
Taylor is survived by his sister Subie Fun, his brother David Wong, his children Dana Wong and Derek Wong, and his granddaughters Morgan and Sarah IP.
Services will be held on Sat May 22nd, 10am, at Memorial Oaks Funeral Home. In lieu of flowers the family is requesting donations to the American Diabetes Association in Taylor's memory.