Stephen Whitney Sidebottom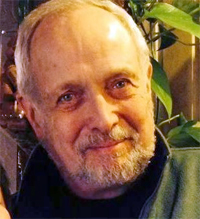 Stephen Whitney Sidebottom, 76, passed away on November 1, 2020. He was born in Columbus, OH on December 7, 1943 to the late Marion (Rhoades) and Whitney Sidebottom.
Stephen was a graduate of the University of Akron. He retired from the Navy Reserves after 23 years of distinguished service in Naval Intelligence. He also had 20 years as an I T Risk Analyst. His occupation took him to Saudi Arabia for 20 years with Arabian-American Oil. He was a member of the Blendon Blue Lodge. He also enjoyed volunteering for WARM (Westerville Area Resource Ministry), Westerville Fire Division, Westerville Police Division. In addition, he also was an active member of St. Paul's Lutheran Church where he played guitar in the Praise Band.
Stephen is survived by his wife of 32 years, Christina Sidebottom, his children: Shawn (Debra Hreczuck) Sidebottom , David Sidebottom, and Nicole (Jason) Kristolaitis; grandchildren Rachel and Gabriel Sidebottom; Brendan, Colin and Jake Kristolaitis; and Nathaniel and Eliza Sidebottom. He is also survived by the mother of his children, Patricia Sidebottom. He is preceded in death by his parents and sister, Sarah Ellen.
IMPORTANT NOTICE REGARDING CALLING HOURS: Due to Covid 19, EVERYONE wishing to attend calling hours MUST call HILL FUNERAL HOME at 614-882-2121 between 8:30 am and 5 pm to reserve one of the 30 minute time slots starting at 1:00 pm until 3:00 pm Friday, November 6, 2020. NO EXCEPTIONS. Only thirty registered people will be permitted in the building at a time. This is necessary to protect the family, our staff and everyone wishing to attend. Thank you for your understanding and cooperation. In lieu of flowers, please consider donating to WARM (Westerville Area Resource Ministry).