Remembering Alan and Kim McKeegan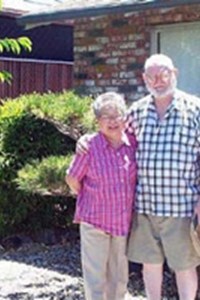 Kim and Alan McKeegan
Former Aramcon Alan McKeegan, born on August 6, 1929, passed away on Tuesday, January 11, 2011. Alan's wife Kim passed away 26 days later.
They were last known to be living in Pinole, California.
Alan was originally a Brat, as his parents Helen and Barney McKeegan spent about 10 years in Dhahran during the 1940s. Alan also worked for Chevron.
Alan was an early contributor to Aramco ExPats. Please enjoy reading his thoughts from July of 2002: An Old Hand and More Musings.
Thanks to Harlene Morrow for sharing this information with Aramco ExPats.