Philip Anthony Campbell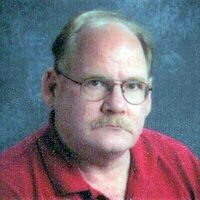 PORTSMOUTH - Philip Anthony Campbell "Phil," 65, returned to his heavenly home on October 17, 2020 after a valiant battle with a long illness. His devotion to his family, friends, and his firm belief in God supported him in his struggle and ultimately gave him peace.
Phil was born to the late Charles Richard and Kathryn Ann Campbell, a CPA and a Registered Nurse respectively, in Pittsburgh, PA on April 25, 1955. Phil graduated from Benedictine High School in Richmond, VA in 1973. He received a Bachelor's Degree in Accounting and a Master's Degree in Accounting and Information Systems from VA Tech. Phil had a varied and global work career, which included working at Saudi ARAMCO in Saudi Arabia for several years, accountant work in Charlottesville, VA (which squeezed his Hokie heart), at Coca Cola USA in Maryland and Georgia, at Portsmouth Catholic Regional School in VA, and Bingo City in Suffolk, VA.
Phil was blessed with a sharp mind and great sense of humor. Demonstrating this, Phil was the hilarious uncle to his 10 nieces and nephews and 12 great-nephews and great-nieces. Phil was a family celebrity for his suction cup/sticky bow on the forehead Christmas antics.
Phil was kind and soft-spoken, and always had time to answer a question or solve a problem, no matter how small. He was a diehard Virginia Tech Hokie and Pittsburgh Steeler fan. He loved his family, and he is dearly missed by his loved ones, who celebrate the fact that he is at peace with his God.
In addition to thanking everyone for their prayers and kind words, Phil's family offers sincere thanks to all of Phil's caregivers. An especially large "Thank You" goes to Compassionate Care at Maryview Hospital. Your kindness and excellence prove angels walk among us.
Phil is survived by his siblings: older brother Dick Campbell (Bebe), older sister Mary Martinez (Vince), younger sisters Teri Marks (Jim) and Barb Campbell, and younger brother Thomas Campbell; 10 nieces and nephews; 11 great-nieces and great-nephews; his aunts and uncles: Thomas (late Barbara) Poerstel, Bob Poerstel (Pat), Clare Weaver (Don), and Jack Poerstel (Mary); and many, many cousins.
Phil's passing will be celebrated by a private family Mass. A memorial for Phil will be scheduled, likely in the spring or summer of 2021, hopefully post Covid restrictions. The family gratefully declines flowers, but appreciates prayers, condolences, and donations may be made in Phil's name to VA Tech Scholarship Fund or CARE Campaign at Portsmouth Catholic.