Paul D. Christensen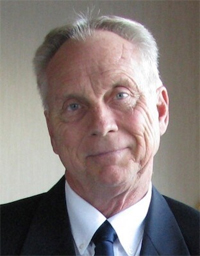 Scottsdale - Paul D. Christensen, 74, was born in Richmond, CA to parents Christopher (a Dane) and Wilma Christensen. He had two older brothers, Jim and David. He spent his childhood years in Rastanura, Saudi Arabia. Paul attended a boarding school in St Louis for high school (Saudi did not have high schools at that time) and is an ASU alumni grad, where he majored in aeronautical engineering. He met and married Cynthia in the Bay Area.
Paul returned to Saudi Arabia with Cynthia where he was a pilot for Aramco Oil Co. Paul and Cynthia had two daughters, Juliana & Christina, which made for lovely "Saudi souvenirs." Paul and his family returned to the states in 1987 where he accepted a job with Southwest Airlines for 20 years. Captain Paul had a passion for airplanes, travel, boats, computers, golf, coffee and his family. Paul made his final flight from his home on July 7, 2021, to heaven.
He is survived by his wife Cynthia of 46 years, daughters Juliana Baumkirchner (Brian) & Christina Weaver (Paul) & 4 grandchildren (Brianna, Brigitte, Beauden and Maren)
Graveside Services will be held at 9:00AM Saturday, July 17th at Paradise Memorial Gardens, 9300 E. Shea Blvd. Scottsdale, AZ.