Laurene Ann Opdyke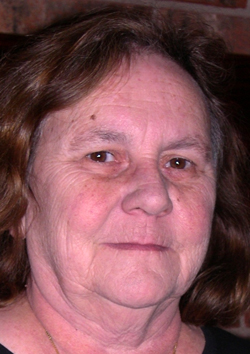 Laurene Ann Opdyke passed away at home Saturday, July 30, 2016. Laurene, a Registered Nurse, was born January 8, 1945 at Allentown, Pennsylvania, to Milton Souders and Pearl Mary Tolan. Laurene married Richard S. Opdyke on March 18, 1967 at Bethlehem, Pennsylvania.
She graduated from Liberty High School (Bethlehem, Pennsylvania) and went on to St Luke's School of Nursing. After graduating as a RN in 1965, Laurene's first nursing posting was the Emergency Room at St. Luke's Hospital, Bethlehem, Pennsylvania. From there she was selected to be an ICU nurse in one of the nation's first Intensive Care Units. Over the years, she served in almost every nursing position imaginable - Floor Nurse Supervisor, School Nurse, Surgical Nurse Supervisor, Epidemiologist, Certified Infection Control Nurse, Assistant Director of Nursing, Vice-President of Patient Services, and Public Health Nurse. After officially retiring, Laurene continued to teach Basic Life Support for Medical Professionals. At one time or another, she was licensed in Alaska, Pennsylvania, Arizona, Texas, Virginia and Oklahoma. For five years, she worked in Saudi Arabia. While in Saudi, Laurene was one of only a few women to present a paper before the annual Saudi Medical Conference. One of her strongest attributes was she was able to bring out the best in others by teaching and by example. Laurene was always willing to learn and then share her knowledge with others.
Over the years, Laurene touched many lives. Professionally, she saw talent in people when they could not. She inspired the individual to believe in themselves and their talents, thus improving not only their own career but the medical profession as well. Laurene's nursing talent was second to none. She was the patient's advocate. Personally, Laurene was a thoughtful caring person. Her love for her children and grandchildren had no bounds as their love was for her. She was never too busy to listen. Only when asked, Laurene gave her opinion with answers that were straight and truthful, but always mixed with compassion and love. Her tenderness, love, compassion will be missed.
Laurene's hobbies were reading and bridge. She never had too many books to read or trump to play.
Note: Laurene was in Saudi Arabia from January 1980 to September 1985 and from December 1997 to October 2000.  Her husband, Richard, worked in the Aviation Department as a Pilot.