Larry Lee Colhouer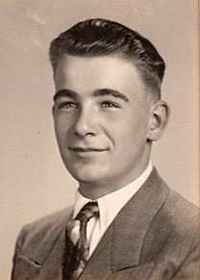 Larry Lee Colhouer, 88, of Milton, Florida passed away on June 25, 2019. He was born on June 22, 1931 in Hoyt, Kansas to Finis Colhouer and Frieda Damme-Colhouer. He grew up with three brothers, Raymond, Orville, and Leroy Colhouer.
Larry worked many jobs in his lifetime with Saudi Aramco being his final position. He retired in 1992 as a foreman in the diesel equipment maintenance shop in Abqaiq, Saudi Arabia.
He leaves behind his wife of 32 years Patricia (Schlecht) Colhouer, daughters and step-daughters Pamela Colhouer, Debbie (Ted) Anderson, Janice Baker, Rhonda (Pat) Newberry, Pam (Fred) Fisher, Dede (Mike) Rogers, Angel (Darin) Scott and Genie (Ron) Zimmerly along with numerous grandchildren, great-grandchildren, and nieces and nephews.
Larry loved his fur babies. His last being Charlie Brown. He was Larry's constant companion when Pat wasn't with him. Larry suffered from many medical problems.He will be greatly missed by so many.