John Thera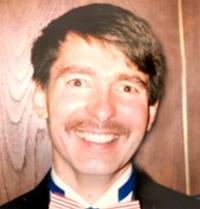 John "Jack" Thera passed away on April 17, 2021. He was born on May 1, 1949 to John Martin Thera and Carol Ann Frautschi in St. Paul, MN. He attended St. Paul Academy through high school and then he headed to the University of Montana at Bozeman where he studied mechanical engineering and aeronautical engineering, graduating in June 1971 summa cum laude. He was hired by Texaco and moved to Craig, CO, where he soon met and married Sue Pannetier, the love of his life.
Before long they were transferred to Saudi Arabia to work for Aramco, the world's largest oil company and began their great adventure. They traveled the world, enjoying all the sights and sounds for seven years before returning to Denver, CO where Jack worked for Occidental Petroleum. They loved Colorado and all its beauty but seven years later they were off again to the Sultanate of Oman, a small oil-rich country in the Mideast.
Jack and Sue loved Oman with its friendly people and beautiful sights. Jack worked hard for Occidental and became an expert in horizontal drilling, where he held several world records. After visiting over 50 different countries while overseas, they returned to Minnesota in 1997 to make their home and spend time with Jack's mom, Carol, before she passed away in December 2000. Jack returned to the Mideast working 28 days on then 28 days back in Minnesota. He did stints in Oman, Qatar and even Norway before returning home for good in 2005.
Jack and Sue decided to train their dogs as therapy dogs, taking them to nursing homes, schools and hospitals, never missing their Monday outings. Sharing their dogs brought them great love and joy as well as bringing happiness to all they visited. Jack also loved breakfast with the boys on Tuesday mornings and working in the woods battling burdock and buckthorn.
Besides Jack's beloved wife of nearly 48 years and his dog Jaycee, he leaves behind two nephews, Dave and Robo, as well as many cousins, great neighbors and friends. In addition to his parents, he is pre-deceased by his dogs Mickey, Grizzley, Sunny, Jazzi and Mandy. A celebration of Jack's life will be held at a later date.