James Foster Houle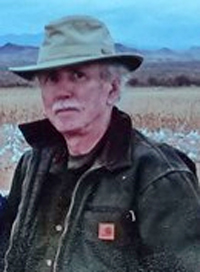 James Foster Houle, age 85, passed away on June 24, 2019, in the home he loved in Redwood Valley, California, after a decline caused by hypertension. Born September 17, 1933, the youngest of three boys in White Plains, New York, he often spoke of his family's experiences. After leaving White Plains High School in 1951, he attended Purdue University in Indiana on a music scholarship, where he played baritone horn in the marching band and orchestra. He accumulated enough units to graduate with a BS in Chemical Engineering, although his real interest was Political Science. He first worked as an engineer for ARAMCO in Saudi Arabia and distilled the best drinking alcohol in the camp. Next, he joined Bechtel in California and often oversaw projects, such as building dams and plants and planning cities primarily in the Middle East and Africa. He left Bechtel to form his own firm in Oakland, California, where he traveled widely and became internationally recognized as an expert in the chemical industry.
Jim's love was music. He began playing the piano when he was eight years old after his father found one on the sidewalk and brought it home in his bread truck. His ambition was to become a concert pianist, but as a Great Depression survivor, knew that was not practical. Jim maintained a 1925 Steinway piano and played it almost to the end of his life. He was an early member of Ukiah's Lillian Vogel Piano Group and directed that the Steinway be given to the Allegro Scholarship Fund of the Lillian and Mortimer Vogel Foundation for the Improvement of Human Relations.
Politics was his second love. He was active in politics in Armonk, N.Y., and Thousand Oaks, California. He was a vigorous critic of Ukiah politics for many years and established an "Obama Blog" after Obama's first term because he knew Obama was not the savior popularly represented. The blog had an excellent following. During the early "Occupy" protests, Jim organized a protest in Ukiah that was the largest protest the town had ever had. He had a knack for engaging strangers, and acquired friends all over the world with whom he corresponded.
When he moved to California, Jim explored Jungian psychology and Buddhism. He continued his Buddhist readings to the end. Understanding the hardships that life presents, Jim volunteered at Plowshares for almost two decades, chopping vegetables that he detested each Thursday morning under the aegis of a woman he admired with men he liked.
He is survived by his partner of seventeen years Joan Vivaldo, children Judy and John Houle and his wife Melissa Pehl, his brother Walter Houle, his son-in-law James Mendelsohn and his partner Mary Sikkel, Julius and Brenda Allen and their two children, two former wives
Diane Vargas Houle and Suzy Spradlin, six grandchildren, three nieces and nephews, five grandnieces and nephews, two cats and a dozen deer. He was predeceased by his parents, Emile Henri Houle, Sr., Ann Christine Foster Houle, his daughter Lisa Houle Mendelsohn, and his oldest brother Emile Henri Houle, Jr.
A liberal, freethinker and contrarian from childhood, Jim never stopped challenging control.
A memorial will be held October 5th at 10am on the ridge at 7130 Black Bart Trail, Redwood Valley, overlooking Ukiah Valley. In lieu of flowers, donations may be made to the ACLU or Plowshares.