Herbert George Karlberg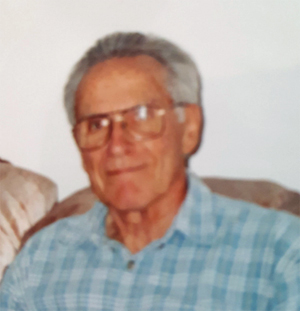 Herbert George Karlberg, 81, of Orwigsburg, passed away January 14, 2019, while a resident at Seton Manor.
Born August 6, 1937, in Mariehamn, Aland, Finland, he was a son of the late Anton and Anni Karlberg.
Herbert attended Merchantville High School, N.J., in 1955 and obtained his GED while in the Air Force.
He served in the Air Force for four years.
Herbert was employed as an electronics technician for 31 years. His employers included the Air Force, Philco Corp., Dubrow Electronics, RCA, Bendix Field Engineering Corp., Syntonic, Aramco and retired in 1988.
Herbert loved to sail on his sailboat and take freighter trips. He also liked to travel by car and see the country.
Surviving are his three children, Josie R. Ledene, of Williamstown, N.J., her daughter, Brandee Ledene, of Oxford, Miss., Herbert J. Karlberg, husband of Tanya Karlberg, and their son, Braden Karlberg, of Schuylkill Haven, Brian J. Karlberg, of Midwest City, Okla.; his two siblings, Dorthy Lumadue, of Hatboro, and Sture Karlberg, husband of Alice Karlberg, of Doylestown; nephews.