Frank L. Spittle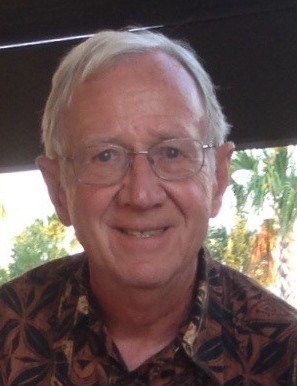 Frank L. Spittle, 77, of Tucson, Arizona passed away at home under the care of Hospice and surrounded by family. A beloved father, grandfather, and friend, Frank's adventurous and caring spirit will be deeply missed by all who knew him. He was a graduate of Benson High School and attended both The University of Arizona and Texas Western, now known as University of Texas at El Paso. He became an engineer, a profession that would take him to many places, including Holloman AF base in Alamogordo, New Mexico, Melbourne, Florida, Houston, Texas, and Dhahran, Saudi Arabia. He retired from ARAMCO during the Gulf War (Desert Storm) and returned to the United States. He traveled in an RV for some time and then resided in Tucson near Mount Lemmon.

He was an avid tennis player and loved to hike and travel. He also enjoyed flight simulation and studying details about airplanes. He loved watching movies, played bridge, and was a devoted fan of the University of Arizona Women's Tennis Team. He consistently returned to UTEP for the last 20 years for Homecoming activities. He participated in the Senior Olympics in Southern Arizona and won several medals. He established friendship connections that made him feel at home in Tucson.

He is survived by his daughter, Cheryl Bradham (Richard); Grandchildren, Ryan and Grace; and many close family friends. He was preceded in death by his parents, Samuel Edwin and Alice Wineland Spittle, both of Benson, Arizona. In lieu of flowers, donations may be made to the University of Arizona Women's Tennis Team or Casa de la Luz Foundation.