Althea Marcene Niehaus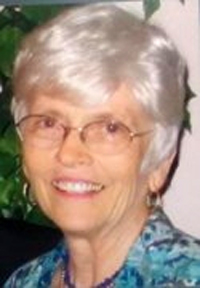 Althea Marcene Niehaus, 85, finally joined her husband of 59 years on December 26, 2019, passing away in her sleep at her residence in Edinburg after a long battle with dementia.
She was born July 31, 1934 in Andes, Montana, the only child of Rolney and Olive Wildermuth. She graduated from the University of Missouri with a degree in Library Science, and married Ralph Niehaus on January 21, 1956. As a Navy wife, she raised three children as they traveled from Washington state to the Philippines and finally back to Missouri. Her travels continued in 1972 when Ralph accepted a position in Saudi Arabia with the Arabian-American Oil Company (ARAMCO). Althea worked in the company's school and community libraries, and planned the worldwide trips they took whenever they could. After a brief stay in West Virginia when Ralph retired in 1985, they finally settled down in the Rio Grande Valley of Texas near their youngest daughter. Althea continued planning travel both for herself and others, working for many years at Sanborn's in McAllen. Her final years were spent at the home of Roy and Gene Philbrook, surrounded by caring friends, multiple exchange students, loving caregivers and family.
Althea is survived by her three children, Marcy (Roger) Lloyd of Rochester, New York; Ted (Linda) Niehaus of Clinton, Wisconsin; Julia (Bob) Soper of Edinburg; seven grandchildren; and her first great granddaughter on the way.
A private memorial service will be held January 4, 2020 at St. Matthew's Episcopal Church in Edinburg.