Terry Irl Hamblin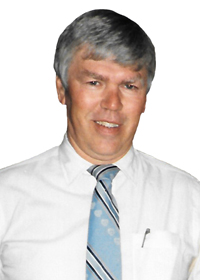 Terry Irl Hamblin was born August 19, 1942 in San Bernardino, California of parents Marvis Hope Richardson and Earl Lewis Robins.

Terry moved to Lone Pine, California with his mother Marvis and stepfather Robert Hamblin and attended high school there where he met and married his sweetheart, Carol Lynne Yankton on January 21, 1961. Hamblin attended California State University at Long Beach.

His career was in the electrical power industry and included several years in the hydroelectric power plant at Hoover Dam and the power plants in San Francisquito Canyon for the Los Angeles Department of Water & Power; as well as the power plant at Thermalito in Oroville for the California Department of Water Resources.

Terry worked for Arizona Public Service in Phoenix as a Test Engineer from 1969 to 1973.  The highlight of his working career was the 23 years with Saudi Aramco in Saudi Arabia.  The Hamblin children, Bonnie Michelle, Lane and Andrea all attended Aramco schools in Ras Tanura, Dhahran and Abqaiq.  Hamblin retired from Saudi Aramco in 1996 as an Assistant Superintendent with the Power Distribution Department.

On December 22, 2017 our Lord took Terry's hand and said, "it is time".  He is predeceased by his brother Steven, their parents and Terry's son Lane.  He is survived by his wife Carol of 57 years, daughters Bonnie Michelle of French Guyana, South America and Andrea of Richardson, Texas.  Grandchildren Jan David Patteyn of Paris, France, Elise Patteyn of Lyon, France and Sasha Dare of Austin Texas; and several brothers and sisters-in-law, nieces and nephews.  Terry Hamblin will be greatly missed and remembered by his family and friends.  We will miss your unique sense of humor, tenacity, your thoughtfulness…..you!