Robert F. Briner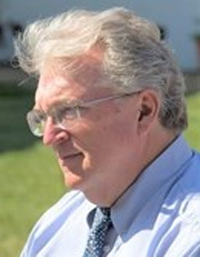 Robert F. Briner, son of Robert F. and Erma Fern Briner was born on March 8, 1954 in Marion, Ohio and passed away on November 16, 2018 in Thornton, California.
Robert attended Marion Harding High School, was a National Honors Society Scholar and part of the football and wrestling teams. He attended Ohio Technical College then accepted a job with Texas-based Aramco where he travelled the world doing oil exploration.
In 1976 Robert married Jane Mullis and they moved briefly to Seattle, Washington and then to Fremont, California where he began his 35-year technology career in California's Silicon Valley.
Along the way Robert and Jane had two children, Leslie Briner (born 1978, currently in Seattle, WA) and Allison Briner (born 1984, currently in Thornton, CA). Outside of work he loved golfing, woodworking, and spending time with his family and dogs. Robert is survived by his wife, children, and two sisters, Gloria Short of Marion, Ohio and Diane (Bill) Cluff of Prospect, Ohio.
Donations in Robert's memory can be made to the Buckeye Ridge Habitat for Humanity.