Raymond Lattimore Cavness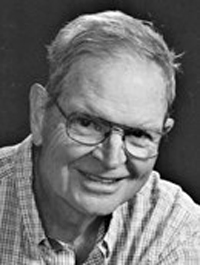 Athens, GA - Raymond Lattimore "Latti" Cavness D.D.S., Born in San Marcos, Texas on June 24, 1934, and passed away on August 9, 2019. He grew up around San Marcos and Corpus Christi, Texas.
His life was full of adventure and enjoyment of the outdoors. No need for a fancy car, as he preferred a four wheel drive with a winch on the front of it.
He was comfortable inside the earth exploring deep caves, or above it, falling out of a plane skydiving. He loved scuba diving, backpacking across the Big Bend region of Texas, rappelling down high cliffs, hunting, sport shooting, and riding motorcycles.
His dental practice was in San Angelo, Texas until 1980, when he moved to Saudi Arabia as a dentist and supervisor for Aramco. This job gave him access to not only that side of the world, but also allowed him to travel to all parts of the globe, including Antarctica.
Returning to the United States after 13 years, his knees wouldn't allow him to skydive anymore, so he bought a powered parachute and spent many years flying with the breeze in his face over the hills of east Tennessee.
He had a laugh that was like an explosion of joy. A loud, hand clapping, kicking back in his chair, feeling sorry for the folks in the row just in front of him kind of laugh.
He's now taking his final flight. His time on this earth was meaningful, and lasting. Not only for what he tried to teach us about the world, but by encouraging us to get outside and experience it for ourselves.
He is survived by his wife of 40 years, and her two children; a previous wife, with whom he was the father of three sons; two sisters, and six grandchildren.
A memorial service will be held Saturday, August 31 at 2 p.m. at the Bernstein Funeral Home Chapel, 3195 Atlanta Hwy., Athens Georgia.