Ralph R. Burwell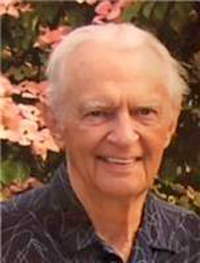 Ralph R. Burwell, Lieutenant Colonel, Air Force Reserve (Retired) of Buford, GA, died recently at the age of 89. Ralph was born in Upstate New York to Jesse and Philomena (Delisle) Burwell. He graduated from St. Charles High School in Waltham, Mass, and obtained a mechanical engineering degree from Northeastern University in Boston and a Master's in International Business from Georgia State University in Atlanta. He served in the Air Force Reserve for 26 years and retired with the rank of Lieutenant Colonel.
Ralph's career encompassed 15 years with IBM and over 20 years with ARAMCO, including seven years in the 1950's. He lived in Saudi Arabia for many years, affording him and his family numerous opportunities for travel, one of Ralph's passions. Other hobbies and interests included photography, reading, puzzles (crosswords and other types), trains, ceramics, and even wine and spirit making.
Ralph was the beloved husband of Ruth (Grimaldi) Burwell, who predeceased him in 2011 after 56 years of marriage. He is survived by five children; Thomas (Gerry Anne), Margaret (Lenny), Louis (Leeanne), Joseph, and Gerald (Lisa); six grandchildren; Christina (Robert), Joseph, James, Daniel, Nicolette and Brigette; one great-grandchild, Robert "Bubba" jr; and numerous nieces and nephews. He is predeceased by siblings Armand, Marguerite, Clarice and Richard, and one son, Anthony, who died shortly after birth.
Ralph had an incredibly generous spirit, an intelligent and inquisitive mind, and a very kind heart. He will be sorely missed by family and friends alike. Ralph is interred in Barrancas National Cemetery in Pensacola, FL.