Othel C. Allen, Jr.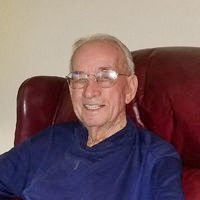 Othel C. "Jack" Allen, Jr., 94, of Norman, died Saturday, December 14, 2019, at his home. The son of Othel C. Allen, Sr. and Cassie Vinta (Ward) Allen, he was born July 18, 1925 in Okmulgee, Oklahoma.
He was a veteran of the Army Air Corps and served during WWII. Jack married Syble Sue McDaniel on June 30, 1950 and she preceded him in death in 1992. He retired from ARAMCO as a Petroleum Engineer and his job took him all over the world. He was a member of the Masonic Lodge. Jack was a cattleman and raised racehorses. In his spare time, he enjoyed ballroom dance and traveling.
He was preceded in death by his parents; wife, Syble S. Allen; daughter, Rebecca Dawn Henson; and sister, Wanda H. Smith Faulk.
Jack is survived by one daughter, Terrie Sue Allen of Norman; four grandchildren, Mia Susanne Parham of Lewisville, Texas, Marc B. Parham and his wife, Reneé, of Vacaville, California, Robyn Henson of Norman, and Darron Henson of Kingston; six great grandchildren, Remie Buck, Maddison Henson, Ellie Henson, Morgan Parham, Shelby Parham, and Jack Garcia; and many other loved ones and friends.
Funeral service will be held at 2:00 P.M., Wednesday, December 18, 2019, at the Eisenhour Funeral Home Chapel in Blanchard. Burial will follow in the Blanchard Cemetery. Arrangements are under the direction of Eisenhour Funeral Home of Blanchard.