Nazeer Ul Islam Zubairi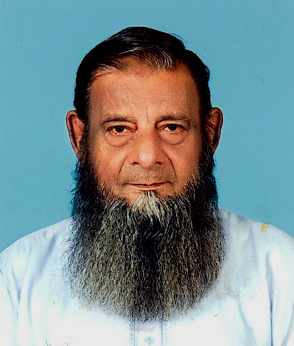 1974 – 1986 and 1991 - 2005
Mr. Zubairi, Aramco ID 72738, passed away in early hours of April 13, 2016 in Karachi Pakistan.
He was born on March 14, 1945 in Hyderabad Dakan, India; came to Karachi and completed his education in Bachelor of Arts. He started his career from Jinnah Hospital, Karachi. Later he joined Security Department of Saudi Aramco, Dhahran in 1974 and stayed there till 1986. He returned to Pakistan for some family reasons and then in 1991 he was reappointed in Saudi Aramco, Dhahran. He was transferred from Dhahran to Abqaiq in 2000 and came back to Pakistan after his retirement in 2005.
Medically he was suffering from Kidney Failure and heart related issues, he was on dialysis since 2010.
He has a Daughter and three sons. The daughter is elder and she is married. The elder son is working in Bank Alfalah after completing his MBA from Hamdard University. The other son is working in Honeywell Middle East after completing his Bachelors in Electronics Engineering from Sir Syed University of Engineering & Technology Karachi. The younger son is working in SGS Pakistan (Pvt) Ltd. after completing his Bachelors from Textile Institute of Pakistan.
He was a true family man and a great human being. His Wife, Sons, Daughter, Friends, Relatives and Doctors were satisfied with him because of his behaviour.
May ALMIGHTY ALLAH rest his soul in eternal peace and grant him highest place in Jannah, Ameen. We pray to ALMIGHTY ALLAH to give strength to the grieved family to bear this loss, Ameen.
For Condolence please contact,
Shafi Zubairi
+92-300-242-0017
[email protected]