Nancy Eleanor Haley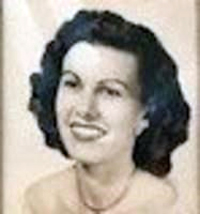 Born in Fresno, CA and raised in the SF Bay Area, Nancy (neé Weltz) Haley peacefully passed away on June 2, 2021 the 71st anniversary of her wedding to William P. Haley (June 2, 1950). Nancy's strongest interest since childhood was painting; she majored in Art at the College of San Mateo. After her marriage to Bill, Nancy had the great adventure of living in Saudia Arabia and Beirut, Lebanon for five years while Bill worked for Aramco. They returned to the USA in 1955 shortly before their first son Brian was born, and settled in Sacramento, CA. Five years later, their second son Barry's birth rounded out the family. With her very dear friend, Jan Miskulin, Nancy's passion for watercolor painting led to the founding of the watercolor club WASH (Watercolor Artists of Sacramento Horizons) still in existence today.
In January 1979 the Haley's younger son Barry was involved in a tragic auto accident. He suffered brain damage, partial paralysis, an amputated right hand, and was confined to a wheelchair. The assistance and therapy the Easter Seal Foundation provided the family enabled Barry to recover sufficiently from his injuries to achieve self-autonomy and work part-time. He was a beloved, warm, friendly individual whose greatest pleasure was attending the Easter Seal Camp summer sessions. Their experience and gratitude for the Easter Seal Foundation led the Haleys and five other families to found the Head Trauma Support Project, of which Nancy was the president for many years. Barry died in 2015 from thyroid cancer. Son Brian Haley worked in international import-export for the Sutro Co. in San Francisco. Brian succumbed to a rare gall bladder cancer in 2017. Nancy showed incredible strength of character during those times emotionally supporting her two sons.
Predeceased by her beloved husband Bill in 2000, Nancy is survived by her nieces and nephews Don Collie and Dora Hermansen, Nicholas Weltz, Christopher Weltz, sister-in-law Karen Weltz, cousin Jackie Giustina, Ben and Mary Kirkendall, and many grand-nieces and nephews. In the last week of her life, Nancy was lovingly attended by Sutter Hospice care, the incredible staff at The Oars Senior Living, Citrus Heights, CA, son-in-law David Daniel Bowes (who married Brian Haley in 2008), niece Dora Hermansen and her husband Mike. Her faithful cat Sushi was by her bedside in her final days.
A celebration of life will be announced at a later date. In lieu of flowers, please consider a donation to the Easter Seal Foundation, any organization supporting cancer research such as Memorial Sloan Kettering, or the WASH Art Organization.