Mohamed Rafique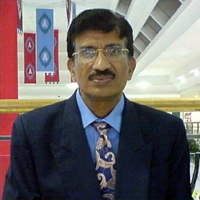 Mohamed Rafique sadly passed away on 22 April 2021.
A postgraduate in Petroleum Engineering from the Norwegian Institute of Technology in Trondheim, Norway, Rafique joined Saudi Aramco in 1978. During his 29 years with Saudi Aramco, he worked primarily in the Production Projects Division. In his early years with the company, he worked as a leader of the Well Database and Data Verification team. In the Products, Projects Division, he participated in studies related to seawater injection, salt-water disposal and production optimsation. In his final few years, he performed a vast number of computer simulations on fluid characterisation, well performances and surface facilities engineering. He saw tremendous developments in Saudi Aramco during his time and was proud of his involvement in the process of mentoring young Saudi engineers.
After retirement in 2007, Rafique spent most of his time as a doting father and grandfather shuttling between his native India and the United Kingdom where both his son and daughter live. He is survived by his wife Meena, daughter Shemitha, son Jethin and daughter-in-law Amal. He was also a very loving grandfather to 5 wonderful grandchildren.