Kadie Lee Dyess Whitard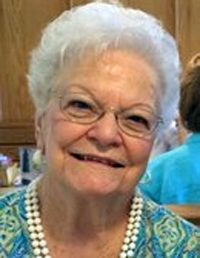 Kadie Whitard, 87, of The Woodlands, Texas passed away peacefully at home on October 28, 2018. Kadie was born August 19, 1931 in Natchitoches, Louisiana.
She graduated from Lufkin High School in 1949 and from Northeast Louisiana University in 1969. She taught English at Bastrop High School in Bastrop Louisiana. Kadie and Charles moved to Saudi Arabia in 1972 where she worked for the Arabian American Oil Company teaching English as a second language. After retirement in 1986, she and Charles enjoyed traveling and spending time with family.
She is survived by her husband of 63 years, Charles Whitard, her daughters Merilyn Matkins Breithaupt, Mindy Aceto (Jim), and Marti Knotts (Mel), and her sons Jarrell (Dado) Matkins (Amy), and Kenneth Matkins (Angie). She is survived by 14 grandchildren and 11 great-grandchildren.
A celebration of life officiated by Warren Eckhardt will take place on Saturday, November 17 at 11:00 am at the North Monroe Baptist Church Chapel in Monroe, Louisiana. In lieu of flowers, the family is requesting donations be made to Ovarian Cancer Research Alliance at www.ocrahope.org.