James Terry Duce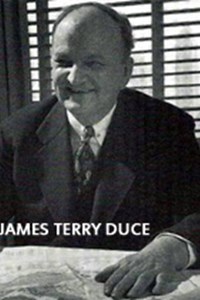 James Terry Duce, an American geologist in South America, died on August 15, 1965. Later, he became an oil executive for the Arabian-American Oil Company (ARAMCO).
He married Ivy O. Duce and after six years their daughter, Charmian, was born. The Duces lived at times in New York, San Francisco, Washington, D.C.  and the Middle East. Terry's wife, Ivy, became a diplomatic hostess to heads of state, ambassadors and public figures in the United States and Europe. 
The Nation Associates have submitted to President Truman and released to the public a secret report, written in Cairo last December by James Terry Duce, a vice president of the Arabian-American Oil Co, to W. F. Moore, the president of the company.