James Russell Martin, Sr.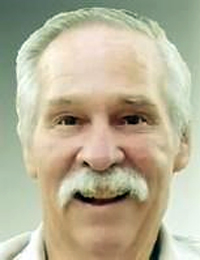 James "Jim" Russell Martin Sr., 80, of Fort Smith, Arkansas, passed away on May 9, 2021 in Fort Smith, AR. after several years of declining health. He was born to Russell Franklin Martin and Norma Martin in Witcherville, Arkansas on July 3,1940.
He married Myrtle Irene Martin in 1963, and they resided together in Washburn, Arkansas. Together they raised 2 children James "J.R" Russell Martin Jr, and Russell Franklin Martin II. He is also survived by 5 grandchildren, April Hice, Ashley Livingston, James "Jay" Martin III, Nichole Hendricks, and Addie Martin. He is also survived by 8 great grandchildren, Samuel, Xavier, and Zachary Livingston, Brooklyn and Cash Hice, Ariana and Raegan Martin, and Jaelynn Wader.
Jim graduated from Mansfield High School in 1959 where he was an active member of the Bios Club, Library Club, 4-H Club, Who's Who, and a football player. In his high school yearbook, he was quoted as saying, "School was the easiest job I could get, so here I am."
After he graduated High School, Jim spent a brief time working in California, then the superintendent for the ARAMCO Oil Company. Later in life, Jim worked for the Butler & Cook machine company until he retired.
Graveside service will be at 10:00 a.m. on Monday, May 17, 2021 at Lovelace Cemetery in Witcherville, AR. Pallbearers will be J.R. Martin, Jax Martin, Russell Martin, Charley Goodner, Logan Skaggs and Tony Oday. Viewing will be from 9:00 to 4:00 p.m. on Sunday, May 16, 2021 at Lewis Funeral Chapel in Fort Smith, AR. Arrangements are under the direction of Lewis Funeral Chapel in Fort Smith, AR.