Edward Craig Thorsted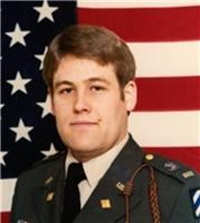 Zealous and passionate, Captain Edward Craig Thorsted was an ardent student of life. His impeccable memory and fantastic life stories could fill volumes, and, to our regret, we wish they had. His soul was larger than life, at times to an overwhelming degree and his moods and dreams often bounced from one extreme to the other. He was eager to experience life to its fullness which he did until the involuntary chains of his physical existence gradually tethered him to a limited sphere and the past became his present, fading with it many of the people he held dear. But as his body weakened, his spirit grew in strength. And as we zoom in for the closing shot of his life we see a soul brimming with love, compassion, and a deep desire to follow the Savior despite the physical chains that held him bound. Our hearts are humbled and grateful for the life and memory of an extraordinary man.
Craig had the heart of a poet and a beautiful tenor singing voice with which he loved to share the joys and sorrows of his soul. The passions of his life could be found in his family and friends, the Gospel of Jesus Christ, his many worldwide travels, the mountains, planning grand adventures, running/hiking, scuba diving, reading the classics, writing, philosophy, computer science, German cars/chocolate and the lost art of quality craftsmanship - particularly in watches, knives, leather bags, fountain pens, books, maps, hiking boots and good bread. He enjoyed an audience and was a talker, barely taking a breath for hours on end if you let him. He loved all things Scandinavia and took great pride in his Latter-day Saint pioneer heritage that also gifted him his patriotism for the USA, love for the Boy Scouts of America, and subsequent years serving his country as a Captain in the U.S. Army. His years in Saudi Arabia also developed a lasting love of Middle Eastern food, culture, landscapes, and history - of which he encouraged and took part in researching and scouting out the possible Mount Sinai location on the Arabian peninsula.
He is definitely not an easy man, to sum up.
Edward Craig Thorsted was born on July 1st, 1951 at Hill Air Force Base in Ogden, Utah the second son of Lieutenant Colonel Edward Lawrence and Lois Toombs Thorsted. Craig's older brother, Scott, was often his protector. Younger brother, Stephen, completed the energetic Thorsted threesome two years later. Due to his father Ed's military assignments, the family moved often in the first 15 years of Craig's life until settling back in Ogden, UT where Craig began high school as a Ben Lomond Scot. His high school years were a highlight and he spent his senior year (1968-69) as president of the LDS seminary, VP of the Honor Society, Science Sterling Scholar earning himself an ROTC scholarship to Brigham Young University. Craig left to serve a two-year mission for The Church of Jesus Christ of Latter-day Saints in Helsinki, Finland. His time learning the Finnish language and serving the people of Finland was very dear to his heart.
Following his LDS mission, Craig attended Weber State University participating in student government, singing groups, ROTC, and meeting WSU cheerleader Kathleen Slade whom he married in the Salt Lake LDS temple on Aug 10, 1973. While living in Ogden, his son, Tyler, was born. Soon after, Craig graduated from WSU and moved the family on military assignment to Wurzburg, Germany for four years. Then a year at Fort Benjamin, Indiana for Finance school before heading back to Tooele, Utah where his daughter, Kaisa, was born. In 1987, Craig was given a military assignment in Dhahran, Saudi Arabia and the family packed up for a grand 5-year adventure in the Middle East.
A year after arriving in Arabia, Craig completed his military service with the Army and accepted a job as a computer specialist and systems analyst working for the Saudi Aramco Oil Company. A year later, his second daughter, Anaka, was born. By 1991, due to turmoil from the Persian Gulf War, the death of his brother Scott and difficulties within his marriage, the family moved back to Utah and Craig soon followed behind. After 20 years of marriage, he and Kathleen divorced. His work led him to jobs working for O.C. Tanner and Browning when he met Michele Bingham of Huntsville, Utah and they were married the following December. Through this second marriage, he gained two new wonderful daughters, Ashley and Kiera, who he also loved dearly. After nearly 7 years with Michele, they divorced and Craig moved in to help care for his ailing mother and father in Ogden, Utah. His mother, Lois, passed away in 2003, and his father, Ed, in 2005 two years following. The next 15 years took Craig from Ogden, Utah to Saint George, Utah, and then to Santaquin, Utah where he worked online for Western Governors University until his diabetes and health steadily declined forcing him into disability.
In each walk of life, Craig greatly treasured the friendships and memories made along the way. As his children, we are incredibly grateful for those friendships and for the profound love and care shown to him through the highs and lows of his life.
Craig was freed from his earthly chains and returned to a loving Father in Heaven and Savior on the evening of Friday, May 14, 2021, at the age of 69 after a hard-fought battle with complications following congestive heart failure. His three children were at his bedside as he passed and felt the profound peace of one of the Lord's faithful disciples returning home. We have no doubt he was met with celebration by his father, mother, brother and many other loved ones having gone before him. He is survived by his younger brother Stephen (Lynnette) Thorsted of Ogden, UT; his son Tyler (Annie) Thorsted of Orem, UT; his daughter Kaisa (Jesse) Lee of Woodland Hills, UT; his daughter Anaka Thorsted of Anchorage, AK; his step-daughter Ashley (Nate) Lund of Kannaraville, UT; his step-daughter Kiera (Matt) Brown of Mendon, UT; 12 grandsons, two granddaughters, three nephews, and two nieces.
Dad/Papa Craig, instead of resting in peace we hope you are adventuring with joyful abandon. Until we meet again, we love you.
But they that wait upon the Lord shall renew their strength; they shall mount up with wings as eagles; they shall run, and not be weary; they shall walk, and not faint. ~ Isaiah 40:31
Memorial Services: Friday, May 21, 2021, at 12:00 pm in the LDS chapel located at 220 S. Woodland Hills Dr, Woodland Hills, UT 84653 (family can gather for a luncheon afterward at 35 E. Maple Dr. Woodland Hills, UT 84653)
Burial: Monday, May 24, 2021, at 3:00 pm (including military tribute), Brigham City Cemetery located at 300 E. 300 S. Brigham City, UT 84302.