Douglas Irvin Broyles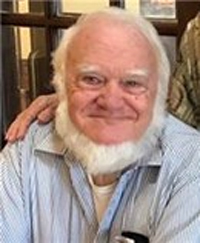 JENNINGS - Funeral services for Mr. Douglas Irvin Broyles, 77, of Jennings will be at 10 a.m. Wednesday, Aug. 28, 2019, at Miguez Funeral Home, with officiants Sonny Childs assisted by Jack Harris and Roy Platt. Burial will follow in Greenwood Cemetery under the direction of Miguez Funeral Home with Military Honors.
Visitation for Mr. Broyles will be from 5-9 p.m. Tuesday, Aug. 27, 2019. It will resume at 8 a.m. and continue until time of service Wednesday.
Douglas Irvin Broyles was the son of the late Irvin Lewis and Bernice Blevins Broyles. He was born Oct. 24, 1941, in Kingsport, Tenn. The family moved to Johnson City, Tenn., where Douglas attended and graduated from Science Hill High School in 1960.
In 1962 Douglas graduated from Southeastern Christian Junior College in Winchester, Ky., where he met Joyce Smith from Jennings, La., his future wife. He returned to Johnson City to attend East Tennessee State University.
He joined the USAF in 1964 and after medical training was stationed at England Air Force Base in Alexandria, La. Soon thereafter he reunited with Joyce and married her July 26, 1965, in Jennings.
Douglas was honorably discharged from the USAF in January 1968 as Staff Sergeant after spending time in Vietnam and Thailand and receiving several commendation medals. He enrolled at McNeese State University receiving a BS in Business Management, August 1969 concurrent with serving as an assistant minister at Jennings Church of Christ.
The couple then moved to Greenville, Tenn., where Douglas began work at the Magnavox Corporation as Industrial Relations Manager and then transferring to the Johnson City plant after three years. During those years he also served on the board of directors of Southeastern Christian College, President of the local Toastmasters Club, and was selected "Boss of the Year."
In 1975 the couple adopted two children and then moved to Dhahran, Saudi Arabia, in 1978 to work for the Arabian American Oil Company and enjoy traveling around the world each year until 1984, when they moved to Jennings to assist Joyce's aging parents.
Douglas worked with the Greenwich Terrace Church of Christ in Lake Charles from 1985-87. In 1992 he was ordained into the ministry at his home church in Tennessee. From 1987-97, he served as Administrative Minister of the Jennings Church of Christ, along with years of service as secretary of the Christian Youth Encampment in DeRidder, La. He and his wife hosted nine exchange students during that time and fostered several other young people.
In 1997, Douglas added another career as Funeral Director and chaplain for Miguez Funeral Home and worked for them until retiring in 2007. After that he served as a rotating minister with the Welsh Church of Christ until his last sermon in January of this year. He also served on the board of Caring Hands during the last few years. He was diagnosed with metastatic renal cell carcinoma in February of this year.
Preceding Douglas in death were his parents and brother, Donald Lewis Broyles.
He leaves behind his wife of 54 years, Joyce Smith Broyles; daughter, Sandi and Lester Gary of Lake Arthur; son, Darryl and Tina Broyles of Jennings; sister, Diann Broyles of Johnson City, Tenn.; brother, David and Pat Broyles of Atlanta, Ga.; sister-in-law, Barbara Broyles of Johnson City, Tenn.; six grandchildren; six great-grandchildren; and many beloved nieces and nephews.
The family would like to thank Heart of Hospice and especially Valerie Charles and April Cormier for their concern and care over these last months.