Charles Arden Warner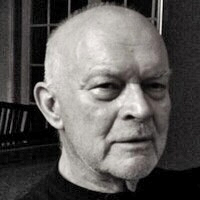 Charles Arden Warner, 83, died Wednesday, May 12, 2021, at The Gables of Rolling Meadows in Wichita Falls, Texas.
Arden was born November 2, 1937, in Electra, Texas, to Charles Franklin Warner and Mildred Pauline Andrews Warner. The oldest of four brothers, he graduated from Electra High School in 1955 and earned a Bachelor's Degree from The University of Texas, Austin.
Growing up, Arden developed a love of sports, theater, and music. He learned piano as a child and never stopped playing. Like some others in his family, he could play by ear.
After high school, he spent four years in the U.S. Air Force (1957-1961), studying at IBM education centers in New York and Washington, DC. He then completed his service years, working with IBM data processing systems at Misawa Air Force Base, Japan. He worked as an Information Systems specialist at Texas Instruments in Dallas, and later for Aramco in Saudi Arabia.
While working at the same firm in Dallas, Arden met his future wife, Patricia Ann Jones of Texarkana, Texas. They were married on May 1, 1964, in Dallas and raised their two daughters there. Over the years, Arden pursued various creative hobbies, including photography and woodworking.
He was a dedicated father who took an active role in the lives and interests of his two girls, Karen and Susan. Outside of work he enjoyed kicking a soccer ball, playing catch, shooting baskets, throwing a frisbee, playing tennis, roller skating, riding bikes, and camping with them. He was a supportive team parent, driving to practices and games, where he would shag balls behind the goal as long as people were shooting. He encouraged intellectual curiosity and an open-minded approach to the world.
After retiring, Arden and Pat moved from Dallas to Electra, Texas, where he was elected to the City Commission, serving two terms, during which the water pipeline connecting Electra and Wichita Falls was planned and realized. He was a big fan of Electra Tigers sports. Arden enjoyed participating in and attending productions at the Backdoor Theatre in Wichita Falls. He volunteered for several years with Hospice of Wichita Falls.
Survivors include his wife Pat; daughter Karen Elizabeth Warner and husband John Deeley of Fort Lauderdale, Florida; daughter Susan Kathryn Warner of West Hollywood, California; and brothers, Curtis Wayne Warner and wife Lelia of Electra, Texas, Richard Allen Warner and wife, Pat of Amarillo, Texas, and Gerald Don Warner and wife Leslie of Garland, Texas.
He was preceded in death by his parents.
In lieu of flowers, the family requests memorials to Hospice of Wichita Falls, 4909 Johnson Road, Wichita Falls, Texas 76310 or a favorite charity.