Billy Bob Hood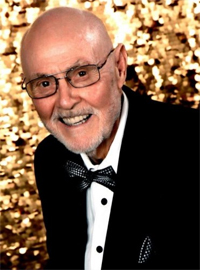 RICHMOND, TEXAS - Billy (Bill) B Hood, aged 81, husband of Laura Hood passed away peacefully at home after a long battle with Pulmonary Fibrosis on, 10/17/2021. Bill was born on February 8, 1940 in Lawton, Oklahoma to William Don Hood and Era Nevelle Martin Hood. Bill graduated from Odessa High school in Odessa, Texas. Bill joined the Army right after graduation serving 3 years. After his discharge from the Army Bill worked 9 years as an operator for General Tire and Rubber in their synthetic rubber facility in Odessa, Texas. In 1970 Bill moved his family to Alvin, Texas where he worked 10 years as a shift supervisor for Amoco Chemicals. In 1980 Bill moved to Saudi Arabia where he worked for Saudi Aramco until he retired in 1999. Bill worked so many different jobs in so many different Departments that the Arabs started calling him the joker because he fit in anywhere. During his time in Arabia Bill was an avid fisherman and golfer. Bill and Laura were known for their fish fry get-togethers. Upon retiring Bill moved first back to Alvin, Texas and then to Richmond, Texas. After retiring Bill worked 10 years doing income tax for AARP's Tax Aide Program and, of course, he continued to play golf.
Bill is survived by his wife of 28 years Laura Elizabeth Hood, his son William Robert Hood of Dickinson, Texas and his 2 daughters Annetta Gaye Perry (husband James Perry) of Santa Fe, Texas and Tracy Allison (husband Marty Allison) of Texas City,Texas. In addition, Bill was blessed with 6 grandchildren and 5 great grandchildren.
Tributes and words of condolence may be left for the family at www.davisgreenlawnfh.com. The funeral will also be livestreamed on our website.
Arrangements are under the direction of Davis-Greenlawn Funeral Home, 3900 B.F. Terry Blvd., Rosenberg, Texas 77471, Phone: 281-341-8800.