ASC Retirees' Holiday Luncheon
Wednesday, December 13, 2017 @ 11:00 am to 2:30 pm
CASH BAR Opens @ 11:00 am, Welcoming Remarks @ 12:00 pm, Lunch @ 12:15 pm.
Attention: This year's December Holiday Luncheon will be on Wednesday, December 13th, not the usual Tuesday. This will allow Retirees enough time to attend both the Austin Group's dinner on Monday and the Houston Group's luncheon on Wednesday.
The Briar Club (Azalea Room)
2603 Timmons Lane
Houston, TX 77027
(713) 622-3667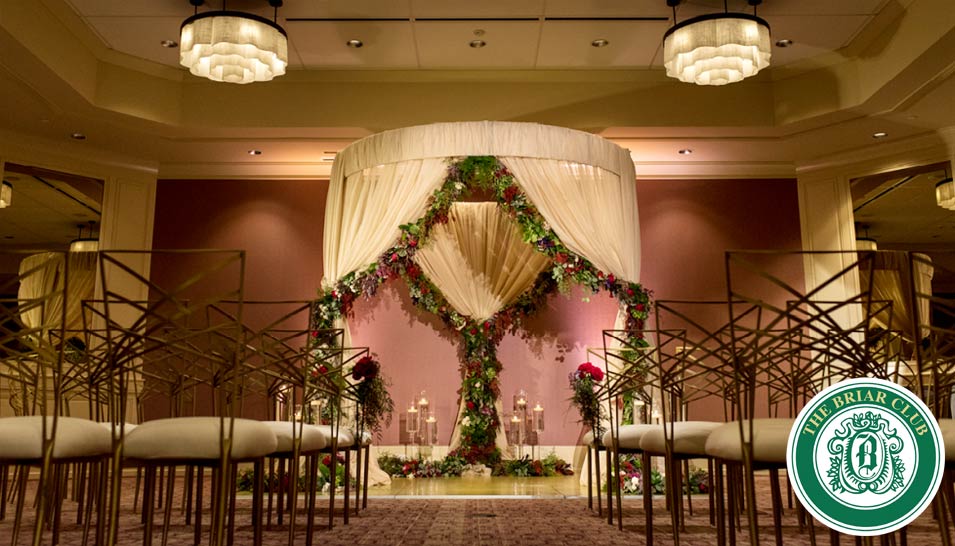 Directions: Timmons Lane runs North/South between Westheimer and I-59. Timmons Lane is inside the 610 Loop, South of Westheimer.
Parking: Complementary Valet parking available at the entrance to the Club (east side of Timmons). Handicap Accessible. The self-parking garage is across the street from the Briar Club. The 3rd floor parking has a catwalk to the building.
Dress Code: Coat & Tie, Dressy Holiday Attire.
The Briar Club Luncheon Buffet Menu:
Green Garden Salad with Condiments and Dressings,
Fresh Fruit Salad, Soup du Jour,
Two Entrees:

Chicken Piccata
Grilled Beef Medallions with Roasted Mushroom Jus

Wild Rice Pilaf,
Buttermilk Mashed Potatoes,
Steamed Broccoli and Glazed Carrots,
Warm Rolls and Soft Butter,
Chef's Selection of Assorted Desserts
Iced Tea, Water, and  Regular or Decaffeinated Coffee.
Price: $50 per person all inclusive 20% service charge & sales tax.
Checks are due to William Smart by Saturday, November 25th.
No refunds after Tuesday, November 28th for cancellations or "no shows".
RSVP
Payment: Mail checks payable to:
William Smart
94 Wedgewood Dr West
Montgomery, TX 77356
Comments: This will be our 1st visit to the Briar Club. It is a family sports/tennis/swim club.
You can read and see beautiful pictures on their Web Site The Briar Club. Founded in 1949, it has grown and undergone many changes (including recent major renovations). It is also known for hosting fine dining events.
Co-Hosts: If you have any questions, please contact:
Bonnie App: E-Mail [email protected], Phone (281) 290-0890 or
William Smart: E-Mail [email protected], Phone (832) 466-3659