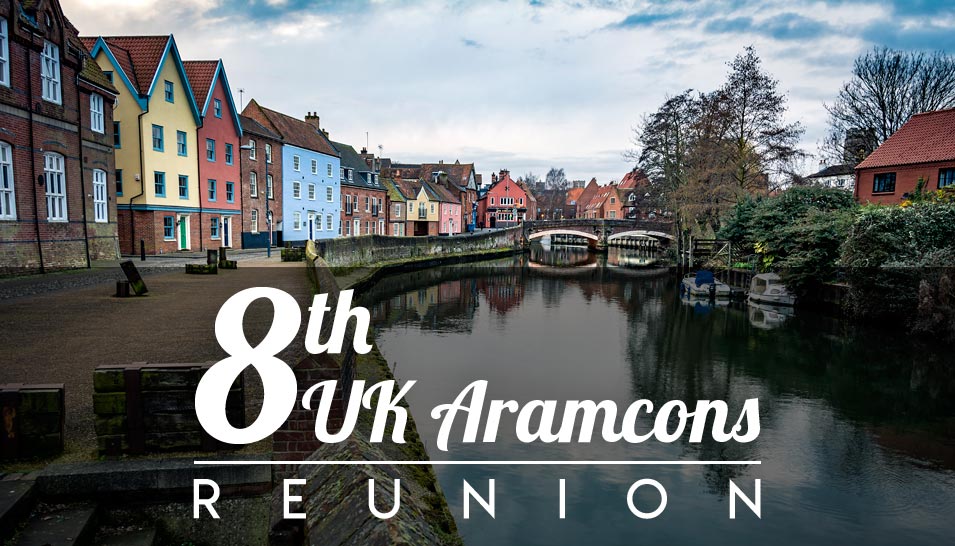 Hello everyone,
I hope I find you all well and keeping positive while we all travel through this difficult tunnel in life - there is a light at the end of the tunnel.
After much deliberation and discussion with Saudi Aramco London it has been agreed that the 2020 Reunion will be deferred to Friday 1st - Sunday 3rd October 2021. The hotel will be exactly the same The Mercure Hotel Norwich.
If you have already made a booking the hotel has kindly changed the bookings so all the guests' reservations have been moved to corresponding dates in October 2021 - i.e. anyone who was due to arrive on the 1st Oct 2020 will now have a booking on 30th Sep 2021 and so on. If you need to change your booking or make a new booking please contact the hotel direct and also email me any changes or bookings you make.
In all of this our main concern has been keeping everyone safe and well and we hope you understand our reasons for the change of dates.
Keep positive and smiling - best wishes
Maggie Cresswell
07963624430
[email protected]