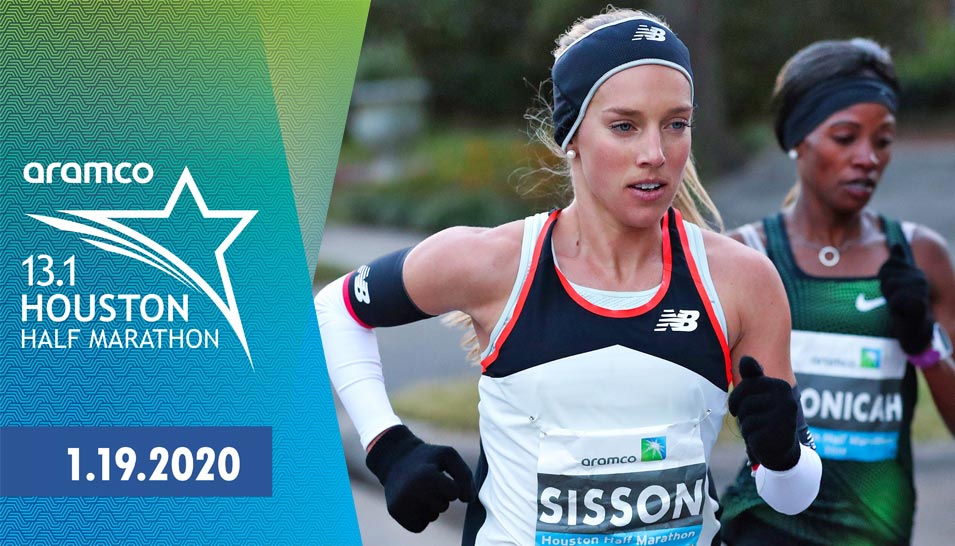 Are you interested in running in one of the races?
This is your chance!
Aramco will be celebrating its 16th year as title sponsor of the Aramco Houston Half Marathon this January, and its second year as co-sponsor of the "We Are Houston" 5K race. The full and half marathon registrations are SOLD OUT, but we have an exclusive opportunity for you to register for one of these races.
Click on a link below to register for yourself and up to one additional friend/family member. Please note that Aramco is providing a registration spot, but runners must pay the fee associated with each race. Deadline to register is Thursday, November 29.
Retirees who register for one of the races are also eligible to receive a complimentary Aramco runner shirt and join our team photo right before the race. To receive a shirt or for any questions, please email Fahad Aljabry in Public Affairs at Aramco Services Company. We look forward to seeing you at the finish line!
Race Schedule
'We Are Houston' 5K
Date : Saturday, January 18
Registration Fee : $35.00
Registration Link : Click Here
Aramco Houston Half Marathon
Date : Sunday, January 19
Registration Fee : $125.00
Registration Link : Click Here
Chevron Houston Marathon
Date : Sunday, January 19
Registration Fee : $140.00
Registration Link : Click Here